Using Call-to-Action on Webpages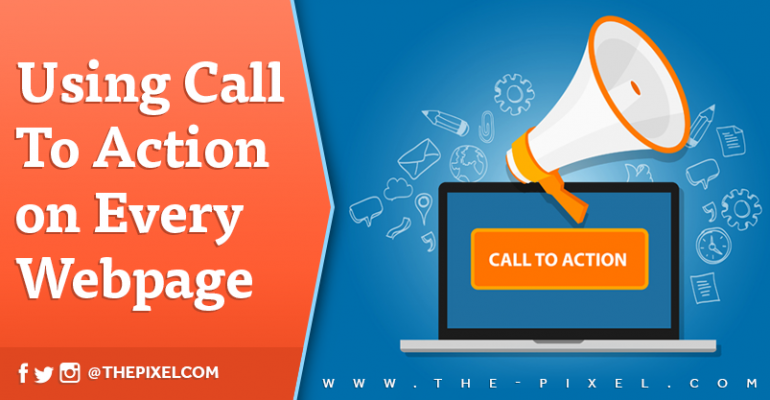 Using Call-to-Action on Webpages
Use a Call-To-Action (CTA) on every webpage of your website to grow your inbound marketing
When someone suggests placing a Call To Action (CTA) on every page of your website, you may think "that sounds like overkill, why every page?" I was one of those people when I first heard this advice, but I have come to realize why this is such a powerful strategy for helping your visitors.
Meeting Visitors Where They Are
It's important to consider the problems your visitors are trying to solve and where they are in the process of solving them when they come looking for your content. You'll want to create content for the different stages of the buyer's cycle, and providing CTAs to match a visitor's stage in their buyer's journey is just as important. This means basing your CTA on the content that is on each page. Also, when deciding which content you want to lead them to, you should take into consideration their journey in order to continue to deliver the information they are searching for.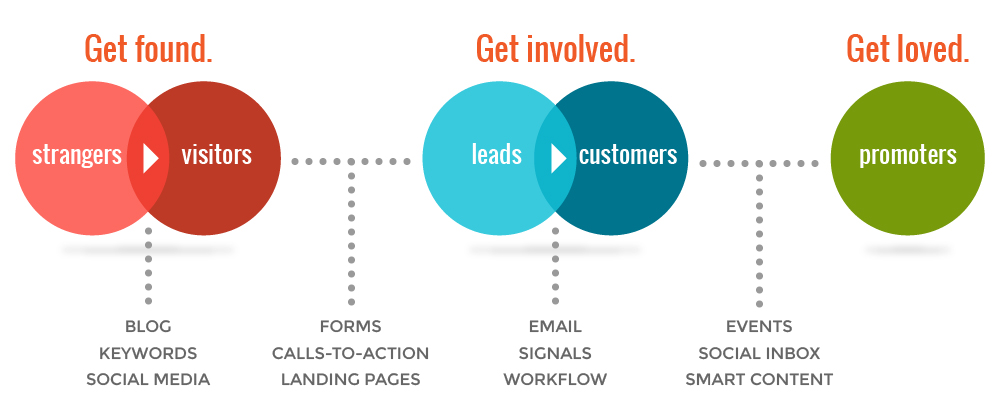 When you are planning this path for your visitors, remember that you know your website content through and through, but your visitors are new to the website. Without the CTA, they may not know that you have more content on that particular subject. Without this indication of where to go next, they might leave your website and go back to Google to search for further resources.
How many times have you gotten frustrated trying to find particular information on a website and decided it would be easier to refine your search in Google instead of continuing to blindly look around in this unfamiliar environment? I know that I do this all the time. The CTA that you create could ease that frustration for visitors. The idea is to create the CTA that helps them find exactly what they are looking for. In order to do this, you must think of your plan from their point of view. Throw out the path that you want them to follow and instead create the path to what they are searching for based on the content they have already found.
What A CTA Doesn't Need To Be
When creating a CTA for every page of your website, you must use discretion in determining what content to provide and how to deliver it to your visitors. Here are a few aspects of your CTA's that must be considered:
Putting content behind a form
You must tread lightly when considering whether content should be behind a form or not. My best advice when making these decisions is to put yourself in your visitors' shoes. Yes, each visitor is going to be different, but do your best to decide whether or not you need to capture their lead information and how much to ask for based on their journey. Also, when you do create forms, don't stop your leads in their tracks by scaring them off with long forms
Making CTAs boring and uniform
When you are creating each CTA, get creative. They do not all have to be traditional and formulaic. They should follow CTA guidelines and the design elements of your website, but the way they look and what they say can change depending on where you place them on your website. Don't constrict yourself without testing new ideas first. Keep track of the metrics of all your CTAs and adjust based on performance.
Not all CTA buttons trigger the same actions as you may expect. Some may not even trigger you any responses. It's like a conversion tester that determines the conversion rate of your website page service. But then why does some website CTAs convert and some don't? That's because not all them are created the same. So that explains why some perform better over others. It's like a mystery. So to understand whether your CTA button is clickable or not? You can understand this only when you can learn how to make your CTA button conversion count. Like for example, did you know that 55 percent of visitors spend fewer than 15 seconds on the website? Have you taken that into account when designing your site's CTA button? Guess not.
Techniques in Creating Call-to-Action Buttons
Take a look into some of these techniques to make your CTA buttons convert –
1. Make use of Actionable Words
Actionable words speak louder when it comes to making your website convert. That's because sometimes, the viewer might need to get motivated. This will only happen when they feel that they will be benefiting by taking a particular action. Here are some sample copies of the good and the bad CTA texts that you need to take a look at.
Compare between the two and see which one would make your click first –
Good CTA Examples
Get Started
Learn More
Register Today
Grab My Copy
Bad CTA Examples
Download
Buy Now
Submit
Order Today
2. Create an Inbound Strategy Plan
Call-to-Action buttons are like trigger actions that play an important role in lead conversion and lead generation. To create an effective CTA button, you need a well-planned inbound strategy. Some of the factors that should make your Inbound Strategy Plan are as follows –
Contrasting Colors
Suggest Value
Clear Messaging
Bright and Bold Colors
Actionable Copy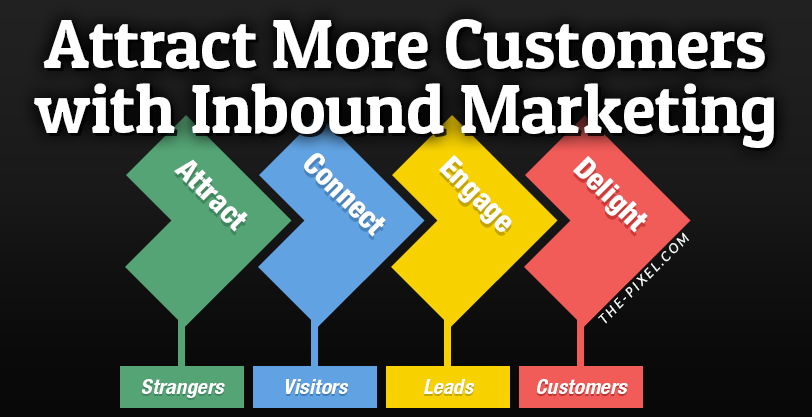 3. Get Your CTA Buttons Testified
A/B split testing is a must to ensure that every element on your website is working properly and accordingly. This will help you to refine your overall layout leading to an improvement in the conversion of your future campaigns. Here are some of the things that you should take care of when you A/B split test your website CTA buttons –
The Color
The Text
The Shape
The Placement
The Size
The Imagery
4. Use Key Metrics to Track Progress and Optimize
Monitoring your digital performance is possible because of key metrics. This can tell you a lot about the user behavior when they entire your site. Here are some key metrics that you need to look into –
The Click-through-Rate
The Click-to-Submission-Rate
The View-to-Submission-Rate
Since our founding in 2008, we've created and launched many types of business websites. Over the last decade and we've learned a thing or two! That's why we're masters of our craft, let us help you build the website of your dreams – one that generates traffic, leads and conversions. All websites created at ThePixel include:
Are you ready to start? If yes, contact ThePixel and one of our representatives will guide you through the website phases and how the process works either by a Zoom Meeting or phone.