User Experience
User Experience
We create websites designed to attract and built to convert.
Find Out What Needs Fixing
Is Your Site Running Hot or Cold?
Website Heatmaps
What if there was a way to see how people actually interact with your website? Where they scroll, where they click and where they move on your site? With our User Experience (UX) software, we can provide these exact insights to help grow your business.
Once the UX Intelligence software is embedded in your site, we can capture real-time interactions and engagements by your website visitors. For desktop users, we track their mouse to see where people click and how they interact with your site, where they scroll and what pages they navigate to.
We also capture these insights for mobile and tablet users. Here, we track feedback from the device to show us where the screen is tapped, how people zoom or scroll and where your user's click, to see how intuitive your site design is on mobile devices.
Tracking Success
When you work with our team, you'll gain deeper insights. Using tools like Google Analytics and rank tracking, our search engine optimization experts can monitor the performance of your site tangibly, with concrete metrics to back it up. We can determine the impact of changes by comparing traffic, time on site and pages per visit – along with a host of other stats. This will provide you with a clear picture to determine how successful your website changes have been.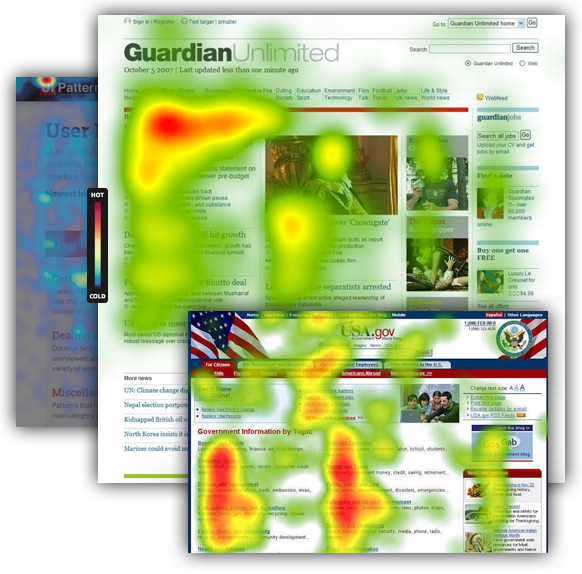 UX Design Best Practices
Website User Experience is our Primary Goal
Visual Design (Prototyping)
Leveraging the science of typography & color, our seasoned designer create graphics and other web elements that deliver a unique & consistent brand experience, help you connect with target users, and enhance your brand recall prospect.

Layout Design (Wireframing)
To enhance the workability of the decided information architecture, we design a user-centered layout keeping in mind that different components and website offerings are easy to find, access, understand, and facilitate for users.
Testimonials
What our clients have to say about ThePixel
Larson Builders
Website Design & Hosting
ThePixel is extremely knowledgeable and is quick to help/respond with any problems or questions you might have! She stays on top of updates and checks in frequently to make sure everything is going well! Great company!


AM Tek
Website Design & Maintenance
Lindi has been extremely knowledgeable and helpful throughout the entire process of renovating our company website. She came out to tour our company to understand what we do in order to help us think of new ideas for our website, and was always available for quick updates that we wanted to make throughout development and launch. I highly recommend Lindi and ThePixel for all your website needs!


Palmer's Family Fun
Website Design & Hosting
We love our website! Lindi's knowledge and experience helped create a website that is fun and user friendly. When it's time to made an update, she has always been available to make the changes – usually the same day! Thank you.


Thrive Care
Website Design & Hosting
One of the best decisions I made for my business! Working with Lindi at ThePixel has been a great experience. Response to any communication and question is quick and any projects are finished within just a few days. I would strongly encourage anyone looking to upgrade their website to use ThePixel!