Remember Your Website?
Remember Your Website?
If you don't feel entirely comfortable with the answers, it might be a good time to review your website… your best online asset.
A basic website evaluation will help you determine the status of your site and prompt you to priorities actions and set measurable targets for the short and long term. The questions below will help highlight areas for improvement and aid the development of a robust website strategy.
How old is your current website? Is it responsive? Do you regularly update it?
If your website has been around for a while, it is worth asking yourself if it is still fit for purpose and giving your visitors what they need. Questions you will need to ask; is your site responsive – how does it view on mobile and tablet devices? Does it carry the information that your audience(s) needs? How is the site performing – is it achieving its objectives?
When was the last significant update you made to your site?
A site should be updated regularly, every month if possible. Relevant and fresh content plays a big part in meeting visitors and customer's needs and that of powerful search engines such as Google, who deliver search results based on relevant and interesting content. It's not enough to add a news or blog article every now and then if you want your website to be found, but more important to make sure your site is accurate, interesting and relevant.
In the last three months, have you set goals around website performance?
It is important to have a clear objective that is related to your business goals. For example, the number of visits is not so important if what you ultimately want is to achieve a conversion or sell a product.
Have you defined personas for your target audience(s)?
Personas' are audience profiles that map out your audience's needs, wants and challenges and how they interact with digital and traditional media. They can provide powerful insights and will help guide the development of your digital strategy; from website structure and content through to content seeding, social media and online advertising.
What is your website conversion rate?
It's important to track this, as it measures the importance of your site to your business bottom line. Conversion rates over 1% are good, and over 3% are excellent. Conversion goals can be set and tracked via Google analytics so you can understand user behavior and conversion rates at different points across the site. Knowing these numbers will help show you where your focus needs to be. Learn how to conduct A/B split testing on your website.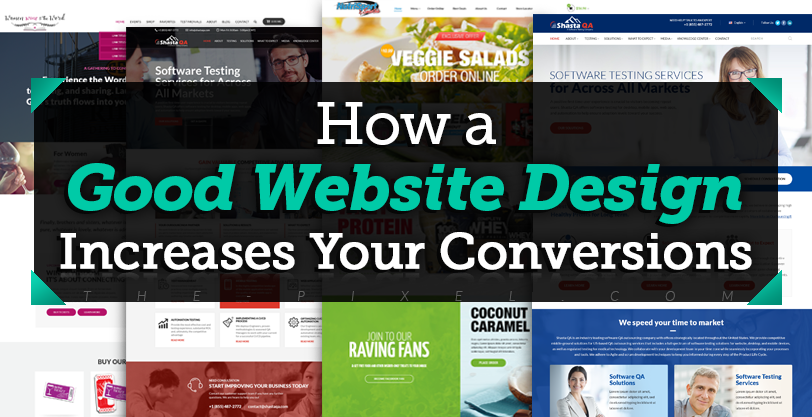 Is your UX based on audience personas, the sales cycle or previous actions?
Relationship-driven experiences have a higher user engagement. Altering the content on your site, based on user requirements can significantly increase user engagement as their relationship with your company grows.
Remember that without regular checks, you could be neglecting your existing customers or missing valuable opportunities. Consequently, ongoing website revisions are necessary to learn, adjust, boost results and accelerate business growth.
Keep in mind however, that each improvement should be based on data and analysis of your site performance and user behavior. Make sure you gather relevant information from your users to ensure accurate conclusions and plans of action.
There are many ways to gather useful information:
User interview is to learn about how they use your site
Audience surveys
Heat maps to track click, scroll and motion behavior
The methods you choose will depend on your specific objectives, business goals and available budget. But the insights that can be gleaned from the data and analytics can help you to create a development cycle for your website where you PLAN – BUILD – LEARN – REPEAT, for an ever-evolving site that truly contributes to driving business growth.
So, what next?
You should have a better idea of the performance of your site and the improvements that need to be implemented. If your site is on the right platform, your CMS will allow you to do most of the improvements yourself, without involving a developer or designer; however this is rarely the case, given the high amount of low-quality website builds out there.
In any case, this exercise will help you highlight and prioritize what is important for your site for when you finally have that conversation with your agency of in-house developer.
Since our founding in 2008, we've created and launched many types of business websites. Over the last decade and we've learned a thing or two! That's why we're masters of our craft, let us help you build the website of your dreams – one that generates traffic, leads and conversions.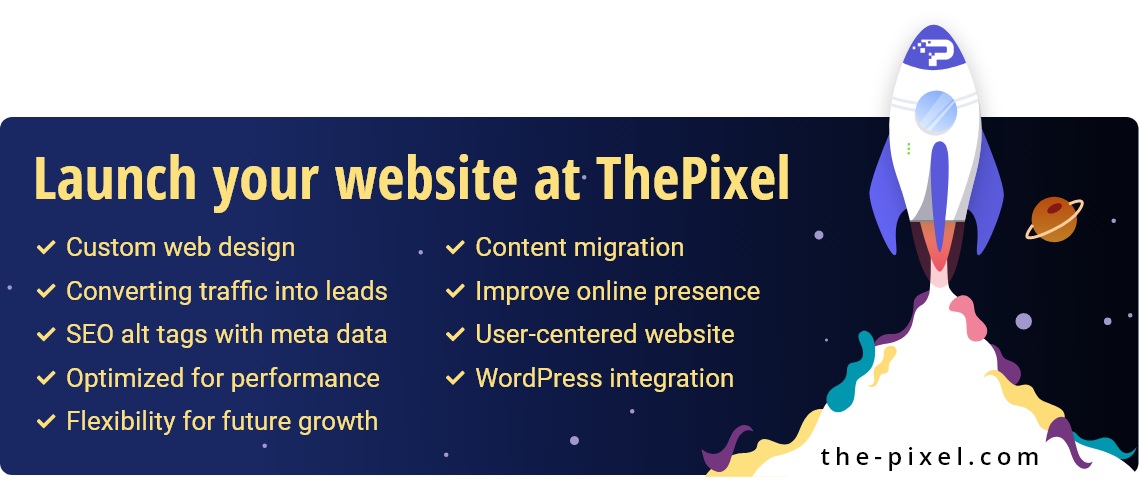 Are you ready to start? If yes, contact ThePixel and one of our representatives will guide you through the website phases and how the process works either by a Zoom Meeting or phone.