Local SEO Landing Page
Local SEO Landing Page
Create a Winning Local SEO Landing Page that Increases Your Rankings
A local SEO landing page is an important part of your local SEO strategy. It helps you increase your relevance and increases your chances of ranking for a specific keyword in your target location. This is especially important if you have tried ranking one page for multiple cities and have not had any luck to date.
What is a Local SEO Landing Page?
A local SEO landing page is a single, standalone page hosted on your website's domain. Typically, this type of landing page is focused on ranking a specific keyword for a specific location. For businesses with multiple brick-and-mortar sites or coverage areas, multiple local SEO landing pages are necessary. As search engines automatically return results associated with the searcher's geographic area, these pages help to boost your chances of ranking on search engines like Google for the location and keyword you're targeting. While landing pages may share many elements with your company's home page, they must also include specific, actionable information to elevate the user experience in a way that demonstrates you understand the needs of your users and are the best choice for them.
Elements of a Local SEO Landing Page
The most successful local SEO landing pages include key elements, such as unique geo-specific content.
Here is a list of the elements you must include on your local SEO landing page:
Page title, meta description, and SEO-friendly URL
Geo-optimized headlines and subheadings
Product or service offers tailored to that location
Standard name, address, and phone number (NAP)
Embedded map, driving instructions, and hours of operation
Content that is specific to the area that will more fully engage locals
Testimonials and reviews from local customers or clients
Internal links that connect your landing page to other pages that are already ranking
Images that are relevant to your content or geographic area
How to Create Content for a Local SEO Landing Page
When creating content for your local SEO landing page, it's important to keep your target audience in mind. Yes, your local SEO landing page is designed to help you rank in organic searches, but remember you need to design the page for users as well.
Consider what will help you convert visitors into leads and sales.
An Overview:  The overview section of your local SEO landing page is a great place to introduce your company and empathize with your audience by letting them know you understand the pain and challenges they are facing while presenting them with your solution.
Your Competitive Advantage: It is important to include what sets you apart from your competitors and to convey some of the top reasons a user should do business with you over your competitors.
The Features & Benefits of Your Products/Services: People don't buy your products or services; they buy what those products or services can do for them. Be sure to highlight the unique features of your products/services that are attractive to your target audience.
Your Guarantee: Guarantees are a great way to eliminate the risk factor in doing business with you. Do you have a money-back guarantee or a satisfaction guarantee? If so, it's important to communicate that to prospective customers on your local SEO city landing page.
Before and After Case Studies: Case studies give insight into the outcomes you can help your target audience achieve. Case studies can instill trust and persuade users to act through peer-to-peer influence.
FAQs Your Audience Needs Answered Before They Take Action: 51% of consumers expect a business to be available 24/7. Adding Frequently Asked Questions with answers to your website can help provide some of the support consumers expect by answering key questions that they need answers to in order to buy.
By following this guide for creating a local SEO city landing page, you will be well equipped to increase your rankings for local searches. While this is a great framework to use for each of your local SEO landing pages, it's important that the content you create for each local SEO landing page is unique.  If you are interested in having us help you rank locally.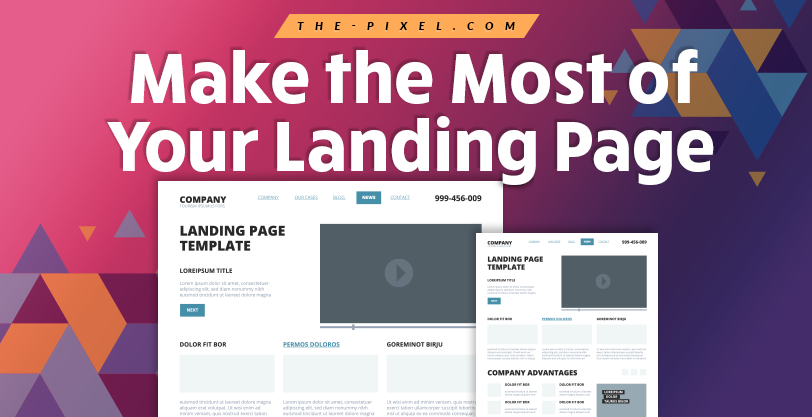 Since our founding in 2008, we've created and launched many types of business websites. Over the last decade and we've learned a thing or two! That's why we're masters of our craft, let us help you build the website of your dreams – one that generates traffic, leads and conversions. All websites created at ThePixel include:
Are you ready to start? If yes, contact ThePixel and one of our representatives will guide you through the website phases and how the process works either by a Zoom Meeting or phone.