Creating a Successful SEO Strategy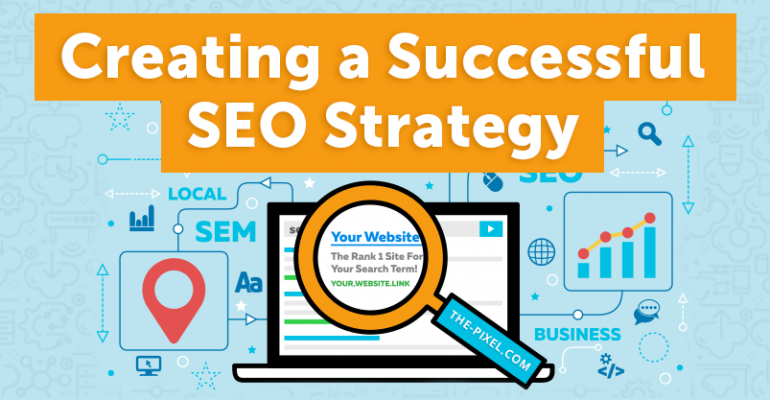 Creating a Successful SEO Strategy
Your keywords are useless without the fundamental SEO strategy
Business websites are a vital component of your company's online presence. They work when you are not working, sleeping, or on vacation. Considering that websites are living systems, they need to be easily searchable, functional, and user friendly.
Whether you are trying to make your website searchable using SEO or want to learn how to do it, you've come to the right place.
#1. Install an SEO plugin
First things first! You won't have your website indexed by Google unless you ask for it to be. To begin with, you should install an SEO plugin for your website. These plugins could be Yoast, Rank Math and All in One SEO for WordPress. All of these SEO plugins have free versions you can use.
#2. Create fresh content with long-tail keywords
Keywords are an essential part of on-page SEO. The keywords (words and phrases) describe what your content is about, and the ones you choose to include in your content will determine what kind of traffic you get. These keywords can be both short-tail or long-tail.
Short-tail keywords are search terms that include no more than three words, while long-tail keywords contain more than three words. Using short-tail keywords and long-tail keywords both have their benefits, however focusing on long-tail keywords while creating content is a great SEO tactic. They get less search traffic but will usually have a higher conversion value, as they are more specific.
Once you do research and decide which keywords you will target for each web page, don't forget to include them in page titles, meta descriptions, subheadings, content, URL and images. And make sure to update your copy regularly as search engines love fresh content.
#3. Focus on creating backlinks
Backlinks are links from one website to a page on another website. They are crucial because organic search engine rankings tend to be higher for web pages with a high number of backlinks.
When it comes to creating backlinks, you should never think of buying links from other websites as there is something called "Domain Authority". Essentially, you should always focus on getting links from websites that have high domain authority. The more authority a site has, the more authority it can pass on to your site.
But how do we create backlinks? In most cases, your linkable asset will be a great piece of content that others want to link to. A second option would be to find websites that still link to out-of-date or broken pages and pitch them to include your links instead. The final method for gaining backlinks is to do guest blogging. By writing blog posts on websites or utilizing websites like Quora and Haro, you can easily build backlinks to your website.
#4. Don't underestimate the other search engines
Despite Google's dominance in search and many other areas, you can't ignore the fact that there are other search engines as well, especially if you're conducting business globally.
According to Statcounter statistics, Google dominates the search engine market by 92,47%, while Bing has 2,31%, followed by Yahoo and Baidu.
#5. Make the user experience a priority
User experience is becoming increasingly important. Also, it has an impact on SEO. Site owners should be concerned about their website's user experience, especially now that Google takes it seriously and considers it a ranking factor (see the details of core web vitals here).
If you want a great user experience, you should focus on more than just the visual aspects of your site. You should also consider its functionality and performance. Optimize images, add caching and performance plugins and design for all users. Did you know that web accessibility boosts your search engine optimization (SEO) efforts and improves your website's organic search rankings?
#6. Create Google Search Console and Google Analytics accounts
The free Google Search Console tool alerts you when Google is unable to crawl and index pages on your website. Additionally, you receive helpful tips on how to fix crawl errors.
Google Analytics, on the other hand, provides information about your website's traffic sources, your top content, and what your visitors do on your site. It is possible to access some of the important data by installing the Monsterinsights plugin if you find it difficult to set up a Google Analytics account.
With these two free tools, you can monitor your website traffic, find out how your website ranks on Google, and inspect your URLs.
Since our founding in 2008, we've created and launched many types of business websites. Over the last decade and we've learned a thing or two! That's why we're masters of our craft, let us help you build the website of your dreams – one that generates traffic, leads and conversions.
Are you ready to start? If yes, contact ThePixel and one of our representatives will guide you through the website phases and how the process works either by a Zoom Meeting or phone.