Why Do All Small Businesses Need a Website?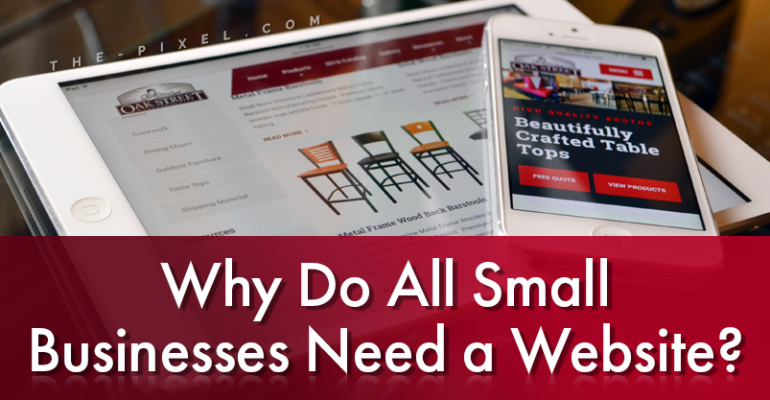 Why Do All Small Businesses Need a Website?
Your website will ultimately act as the key driver for increasing conversions and sales.
With over 8.5 billion searches Google processes approximately 99,000 search queries every second. This translates to 8.5 billion searches per day and approximately 2 trillion global searches per year. The average person conducts between three and four searches each day.
Your small business absolutely must have a website presence. Regardless of the industry sector that you operate within, your customers are more than likely searching for services like yours on the Internet.
When business & technology merge together
How important to you is the ability to easily edit your website? CMS platforms that tend to be easier to update also do a good job of limiting your ability to change the look and feel of the page without some technical knowledge. This can be a good thing if you have a marketer who isn't extremely technical but is a great writer and manages the daily/weekly updates of your website and blog—you don't want him or her unintentionally throwing your whole site off kilter. That said, maybe you are someone who wants more control and freedom, which goes right into our next point.
What if I'm only a local business?
Small, local businesses need to have a website as well. That's because Google now acts as a "second homepage" for your business. Optimizing your website for local SEO can lead to a coveted spot in Google's 3-pack. This is the list of 3 businesses that are displayed under the Google map when someone searches for something in a specific location.
Potential customers can find basic business information including a link to your website (if you have one), directions to your establishment, a phone number to make contact, and your rating from customer reviews. Getting this right has the potential to deliver significantly more organic traffic for your business.
A website helps establish trust
There's a common saying that "if you are not online, you don't exist". Not only does a website identify you as a 'legitimate' business; it also establishes a level of credibility in the minds of potential customers.
Taking it a step further, high quality, professional websites with clean designs, and great user experiences help to build a level of trust with people that may be interested in your products and services. At the same time, it enables happy customers to easily leave reviews that are extremely helpful for growing your customer base further.
Positive reviews have a huge impact on trust – one of the key factors that influence a customer's decision to do business with you or go with one of your competitors.
For all these reasons, building a website for your small business is undoubtedly worth your while.
People must read 10 reviews, on average, before placing their trust in a business.
Displaying customer reviews can boost conversions by as much as 270%.
68% of customers will willingly pay as much as 15% more if they're sure they'll have a better customer experience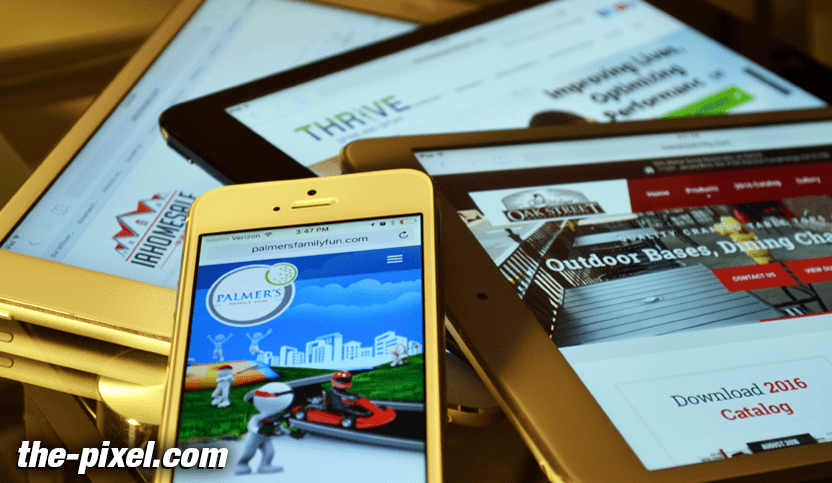 A website allows you to maximize your marketing efforts.
It's no secret that since its inception, digital marketing has taken over from traditional marketing as the go-to method for supporting business growth. There are many reasons for this, some of which include:
The Lower Cost – With marketing and advertising being one of the biggest financial costs that businesses must bear, the lower cost of digital marketing is extremely helpful for small businesses.
A Higher ROI – In addition to the low cost, digital marketing has a significantly higher ROI than traditional marketing. This means small businesses can invest less and gain more business compared to the alternative.
Easy Tracking – You can easily track your marketing campaigns in real-time. This provides immediate insight into what's working and what's not.
Easy To Adjust – One of the beauties of digital marketing is the ability to fine-tune or even pull campaigns once they're published at no additional cost. The same can't be said for traditional marketing.
But why is any of this relevant? It's relevant because the most critical component of your digital marketing strategy is an optimized website. It is the virtual storefront or office where all of your digital marketing activity stems from.
Since our founding in 2008, we've created and launched many types of business websites. Over the last decade and we've learned a thing or two! That's why we're masters of our craft, let us help you build the website of your dreams – one that generates traffic, leads and conversions.
Are you ready to start? If yes, contact ThePixel and one of our representatives will guide you through the website phases and how the process works either by a Zoom Meeting or phone.