Is it Time to Migrate Your Website?
Is it Time to Migrate Your Website?
How-to make your site migration is problem-free, stress-free and quick to launch.
As your website grows in size and complexity, there may come a time when a website migration becomes necessary. When this happens, following a deliberate, step-by-step approach to migrating your site makes the process smoother and helps you avoid a negative impact on your brand and your business. An SEO specialist can explain the intricacies of site migration, but if you just need a quick primer on what site migration is, this article has everything you need to know.
What is site migration?
Simply put, site migration is the process of migrating a website to a new one. It usually involves changing domain names, also known as domain migration. Other parts of the website may be overhauled during site migration. For example, your website might change servers, content management system (CMS) platforms, and subdomains could be consolidated.
Needing to move a website is usually a positive sign, indicating significant changes in the right direction. Here are the top reasons to migrate your website:
1. Changing your domain name
You want to change the domain name or URL of your website from oldname.com to newname.com. This could be a result of rebranding or a recent strategic move in your business. Or perhaps, you want to move to an internationally recognized domain (such as .com or .co.uk).
2. Upgrading or downgrading servers
You experience website accessibility issues as your server cannot handle the traffic you're currently receiving. Your website response times may also decline – resulting in a disappointing user experience. Furthermore, you may be looking to increase data security and privacy and move to a more secure server (such as from HTTP to HTTPS).
4.What are the risks of site migration?
Site migration is a common and necessary part of business growth, but it is not without risks. After all, changing your domain is a huge change. Most websites that migrate will see a temporary loss in traffic, but if the previous website is not automatically linked to the new one and the change of domains isn't sufficiently advertised, the loss in traffic could be permanent. Site migration also carries other risks such as content loss and broken internal and external links.
Proceed cautiously and go into site migration with your eyes wide open, because things can get messy… quickly. When carried out incorrectly, migrations can impact search engine rankings and content can get lost. Plugins and other site features can stop working. The whole site can crash if you're not deliberate and careful.
You need a clear and detailed plan to mitigate potential downfall and navigate predictable pitfalls. Learn how-to migration your website to a new  hosting providers yourself. We offer free website migration with all web hosting packages.
5. How do you successfully migrate your website?
Before starting site migration, it's important to consider carefully if it is the right choice for your brand and your business. If you're set on taking on site migration, there are a few tips to assure the process goes smoothly:
Test, test and then test again – Testing your new domain or a sub-domain helps you discover find problems early on and before you leave your old site behind. Enlist people from across your company from differing functions to stress test all of the website functionality and report on their user experience.
Migrate to upgrade – Make sure your new site is an upgrade to your old site. Quicker loading times, tighter internal linking, and even more SEO-friendly capabilities should be qualities of your new site – not your old!
Redirect your old domain – Redirecting your old domain isn't just for people who type in the wrong website. There will be plenty of links, internal and external, linking to your old site. Set up a redirect map so users are taken straight to your new website.
Promote early and often – Even before migrating, you should be promoting the new website. Warn anyone with links to your website that the links may need updating, promote your new website launch on social media and in your emails, and build a 'coming soon' landing page for the new website.
Conduct SEO analysis of your new site. Even if a month passes with no problems, when Google spots a broken internal link on your website, it will damage your search ranking.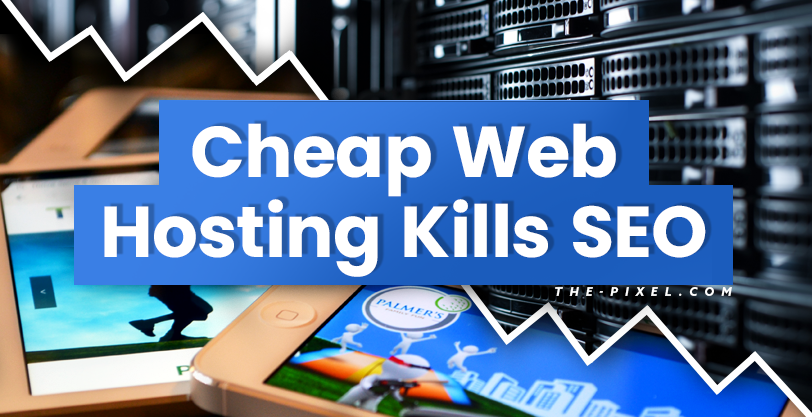 If you follow these tips and take the time to develop a detailed site migration plan, you will put the conditions for success in place. This will increase the likelihood that your site migration is problem-free, stress-free and quick to launch. Minimal impacts in your site's organic performance. Minimal worries for you.