Techniques for Generating Leads Using SEO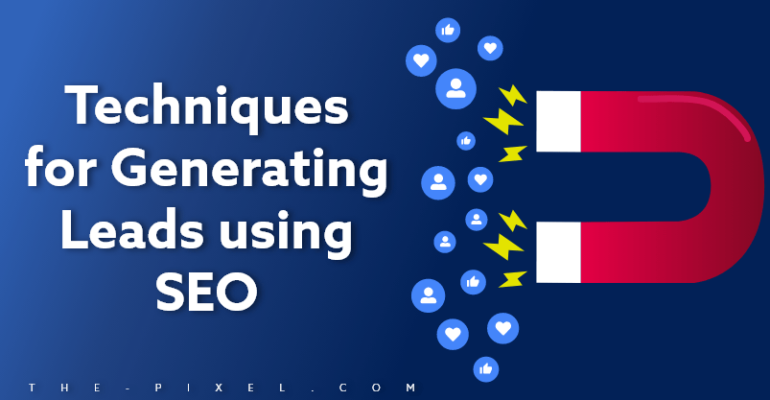 Techniques for Generating Leads Using SEO
Make your Lead Generation Successful using our SEO Techniques
To bring skilled leads, to increase potential clients, and to increase revenue, SEO lead generation tool techniques are important.
But other than SEO lead generation tools there are several other methods that can help. Here SEO plays a major role to get more leads. It is considered an effective way to boost the client base. Let's have a look at how taking care of your website SEO boosts your leads.
Optimizing website content
This is the first step to improving your website SEO. Website content carries more value than you need for great SEO. Here is something you should look after for optimizing content.
Research your targeted keywords and embed them in the highlighted place of the website. Such as, in the header tags. Just remember don't do keyword stuffing. This can result in Google penalties.
To get the most out of your SEO efforts, you must publish content on a regular basis. The more regularly you publish to your blog, the better the outcomes.
Use H2, H3, and H4 header tags to make the web content more reachable by search engines. It becomes more understandable for Google what the content is about. The hierarchy of header tags should be maintained across the page. This implies H2 tags should come after H1 tags, rather than H3 or H4 tags.
Internal links allow users and search engines to find relevant content on your website. Whenever any new content is published you must link it to other relevant content. It helps users to navigate around your website to discover the information they're looking for. Distribute internal links throughout the page properly and in the right proposition.
Therefore, keep SEO in mind when generating content. As a result, there will be constant chances for traffic development.
Building links
Link building is crucial to your overall lead generation strategy. It should be done credibly if you want to see favorable results.
For example, you should never purchase links and instead only connect to high-quality sources. Only then you will see the visible change in your own domain ranking. Guest blogging and manual outreach to credible sources are still considered highly effective methods. Let's see how you can do it.
Outreaching to other relevant websites and blogs helps you to build links. The common goal is building long-term relationships with the industry's key influencers. Here you're cultivating true advocates for your company.
A good link from highly authoritative site results in an increase in traffic. If the site is relevant, chances are the audience as well. That potentially increases your business leads and sales. Although they might not pull their credit card and purchase from you immediately. They, however, know where you're from and what you do.
Employ local SEO techniques
A website introduces your business to the entire online world. Local SEO, on the other hand, is more concerned with helping you rank higher in your region. You will profit significantly from employing local SEO tactics. It ensures your audience finds you easily online.
You will benefit greatly from Local SEO strategies. Let see how:
Online directories:
Use online directories to promote and advertise yourself for a greater online presence.
Optimize for local search:
Research your local keyword data. And then input it into your content to tell the audience what service you are providing.
Lead generation through online Ads
Marketing is a broad term. And advertising is just one of them. In this increasingly digital age, you should use this effective lead generation technique.
Online ads are a highly efficient method of generating leads. The two biggest sectors in this space are Facebook and Google.
This technique that can get the most out of these two approaches are:
Understand your customers' demographics. Use Facebook Pixel to track visitor behavior. And that information can be used to send targeted Ads.
Go after those audiences who show interest in your service. How? Facebook and Google make it simple. They help to target those who haven't heard of you but are comparable to those who currently interact with you.
Google and Facebook both provide detailed analytics on how many people view your ads. Regular tabbing to those analytics amplifies successful lead generation approaches.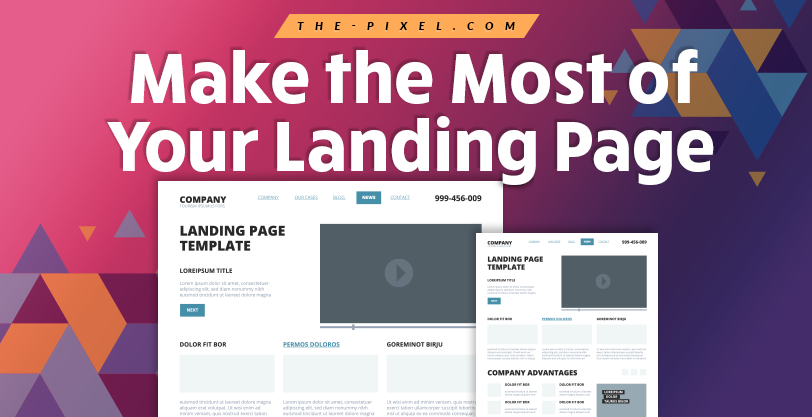 Press releases online
PR works as a great tool to improve lead generation. It helps in generating leads directly from the target audience. It drives more media exposure and leads from other marketing initiatives. Distributing press releases via various authoritative sites offers direct access to the targeted audience. It opens up a mutually beneficial way to promote your company and team up with those brand partners.
Have you used a PR strategy yet? Make it a regular part of your overall marketing strategy.
Lead Generation through Landing Pages
Landing pages work as a warm-up stage. A click-through landing page leads the audience to make an action. The main objective of landing pages is to collect personal information. Such as name, email address, telephone number, company name, and so on. Certain tips that you need to maintain to put a lead-catching page.
Take care of your design. Everyone understands that a sloppy design does not inspire trust. To develop an eye-catching design:

Colors in your theme should be in harmony.
Modify your paragraph "titles" clearly.
Take care of shape and symmetry.
Easy to read text with a clear call to action.

Pay attention to your call-to-action (CTAs). It is the most important aspect to consider. The most possible actions are:

Subscription to the newsletter.
Registration form.
Free trial.
Reservation.
Ask to call.
Buy.

Make sure it stands out from the rest of your pages. Give it a clear and appealing value proposition.
The landing page should cover your offer. Highlighting what the audience will get and what you can do for them. Here, concentrate on your strengths and advantages. Get right to the point.
Create a sense of urgency in your service offering. Here, a limited-time deal will work wonders. The goal is to establish deadlines. As a result, the audience will make a decision as soon as they learn about your offering. Otherwise, they will miss out on the opportunity.
Be bold and brave. Create a page tailored to each customer type and your target. The goal is to share relevant information to reinforce your authority. The creative possibility here is endless. To support your initiative, you can take help from different approaches. Such as,

Videos
Infographics
E-book
How-to Guide
Article

The main point here is to be resourceful. All the audience should be treated the same. And personalization is the key to success.
Lead generation techniques through social media
Google doesn't claim Social signal as one of the ranking signals. Yet research shows that social media helps websites rank higher. And the top-ranking site has significantly gained more recognition as leads.
Online communication, especially with a large number of people on social networks is clearly on the radar of most business owners. Such as Facebook, Twitter, and other social pages. This approach functions like:
Plan your social media lead campaigns. A call to action can drive more customers. Depending on your goal, add unique features to your campaign.
Add a link in your social media bio. Such a call to action lets people know where they can expect more.
Make more clickable content. Images must be crisp, and text must be much crisper. If you want to create leads, make sure your creative supports that aim.
Since our founding in 2008, we've created and launched many types of business websites. Over the last decade and we've learned a thing or two! That's why we're masters of our craft, let us help you build the website of your dreams – one that generates traffic, leads and conversions.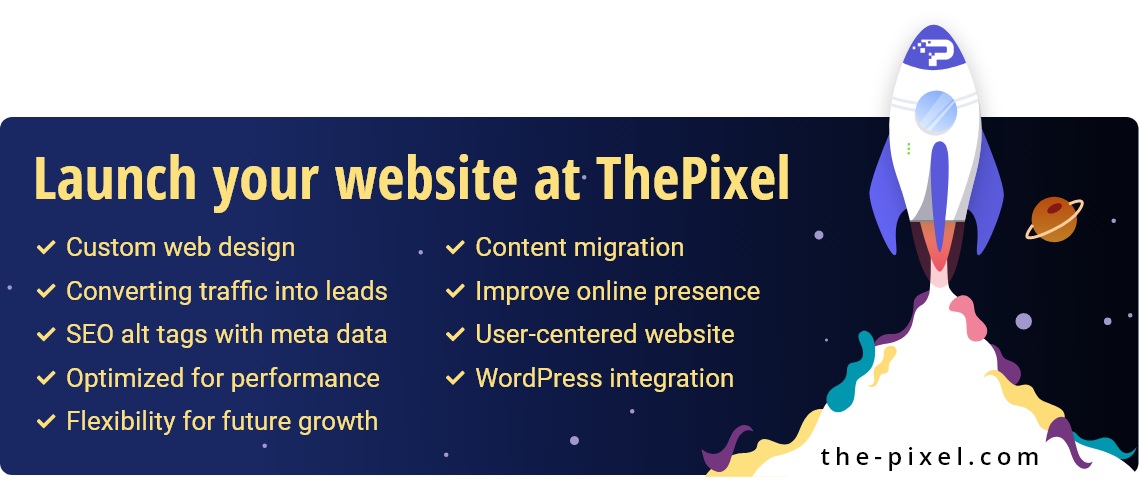 Are you ready to start? If yes, contact ThePixel and one of our representatives will guide you through the website phases and how the process works either by a Zoom Meeting or phone.