Launch a Successful Business Website
Your company's website serves as a window into your business and is often the first impression a potential customer has of your services, products, and company's reason for being.
Launch a Successful Business Website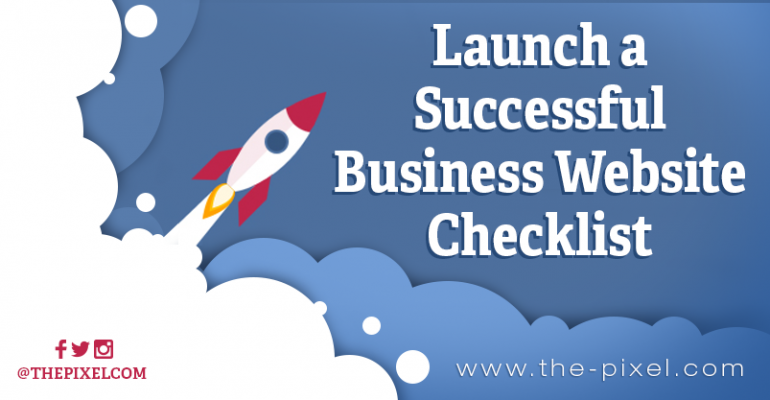 Ready to launch your new business website?
Your company's website serves as a window into your business and is often the first impression a potential customer has of your services, products, and company's reason for being. Making sure your site showcases your company in the best possible light is vital to the success of your business.
To maximize the effectiveness of your website, the following 6 criteria should be present in 5 steps.
1. A Clean, Professional & Brand-Driven Website Design
Visitors to your site will form an opinion about your business within a few seconds.  Your site should be clean, professional, and convey your company's brand / image.  The navigation should be straight-forward and make it easy for visitors to find the information they are seeking with one or two clicks.  And, what your business does should be easily discernible within a few seconds.
2. Well Written Content that Speaks Directly to Your Target Audience
About Us/Who We Are
Product Information
Service Information
Photo Gallery
Portfolio of Work/Projects
Case Studies
Awards & Recognition
Employment Information
Employee Directory
Features & Benefits
Warranty & Return Policy Info
Informational Pages
Video Files (Demos, Info, etc.)
Database
FAQs
News
Articles/Forms/Docs
Affiliates / Partners
Privacy Policy
Customer Service
Upcoming Events
Links/Resources
Customer Testimonials
Contact Us Info
Request Info/Service/Quote Form
E-newsletter Info & Sign-up
Order Form
Membership Application
Buy Now Buttons (Simple E-commerce)
Shopping Cart (Advanced E-commerce)
Members Only/Password Protected Area
Including an "About Us" page, a "Portfolio", "News & Events", etc. on your website is important and visitors will become suspect if this type of information is not present on your site.  However, one of the main goals of your website should be to educate your audience, not sell them.  Your visitors have come to your site with a need or desire.  They don't want to be sold.  They want to make an educated decision and want to know about their options and how your products or services will provide solutions to their problems.  Creating your website's content with a focus on educating visitors will make it easier to shift the focus away from your business and onto your potential customers and what's in it for them.
The following types of tools can be used cost-effectively to educate your target market and should be used to feature educational material on your site on a regular basis for maximum benefit:
eBooks – Address Problems Your Target Market Faces.
Videos  or Vodcasts – How-to Info, Interviews, Case Studies
Podcasts – Interviews, Weekly Broadcast
White Paper – Research-based Information
Blog Posts – Regular Posts with Useful, Relevant Information.
Case Studies – Showcase Your Customers and How Your Products or Services Helped Them.
Email Newsletters – Monthly Articles, How-to Info
3. Make Your Content Sharable & Easy to Subscribe
The easier you make it for people to share and subscribe to the content on your site, the more likely your target market will share it with their network (many of whom share similar demographics, needs & desires) and be exposed to your company on an ongoing basis. Adding Facebook "Like" buttons, or "Share This" capabilities (http://sharethis.com/), RSS buttons & blog email subscription capabilities to articles, posts, case studies, etc. makes it super easy for visitors to receive your content and share it with others.
4. Place Calls to Actions on Every Page
It's important to place calls-to-action (CTAs) on each page of your website so your prospects can easily take the next step (fill-out a "Request a Quote" form, click on the "Buy Now" button, sign-up for your monthly e-newsletter, etc.) once they've determined your business is a good fit for them and can solve their problems.  Ideally, a call to action should be placed at the end of the text on each web page and on the top-right side of each page.  The more prominent the call to action button, the more likely a visitor is to click on it.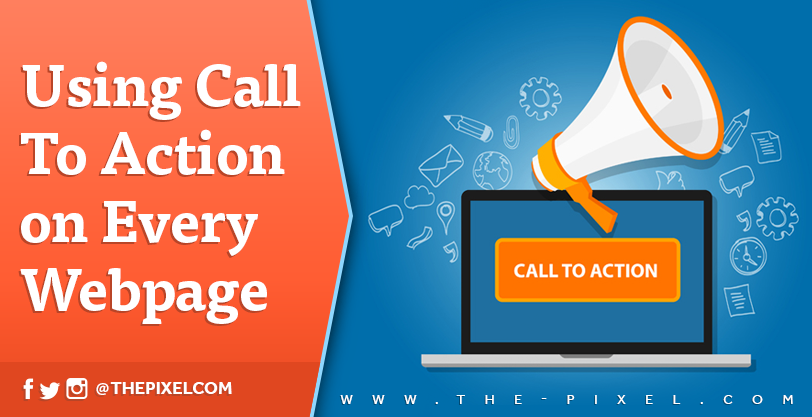 5. Optimize each Page for the Search Engines
Website should be optimized and set-up in a way that makes it easy for the search engines to capture the information.
On each page, the following elements should be present:
Page Title with Your Top Keywords
Keyword-rich Content (strive for 4% keyword density)
Strong Keyword-rich Headlines
Heading Tags in HTML to Let Search Engines Know What's Important on the Page
Keyword Rich Alt Tags on Images
Keyword Rich URLs for Text Links
Clean CSS / HTML Code (this makes it easy for search engines to separate the design from the content)
It is important to have a deep understanding of your target market's needs and desires so you can capture your ideal prospects' attention quickly by speaking directly to them with your marketing message. Incorporating these six criteria into your website will help you to maximize the effectiveness of your website and your company's reach.