Most Important SEO Trends to Boost Your Traffic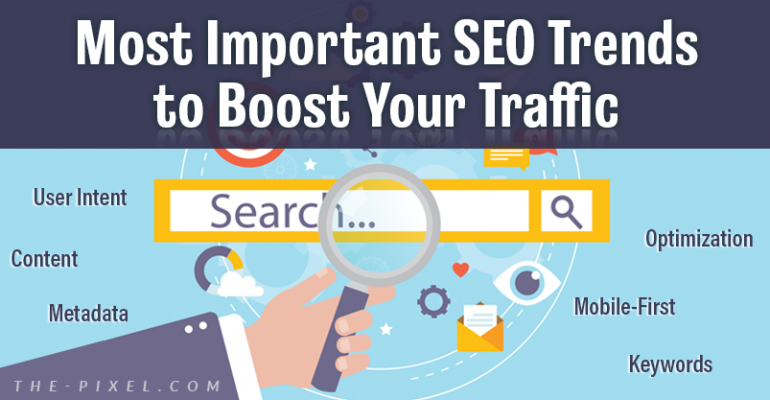 Most Important SEO Trends to Boost Your Traffic
Prepare for mobile-first indexing while getting ranked
At the start of every year, an influx of new tips and tricks for search engine optimization fill digital marketing feeds with predictions for the coming months. Over the last few years, Google has recently rolled out a number of updates that will continue to affect businesses and their online presence in 2024 To keep up digital appearances, follow these SEO trend tips.
Put Mobile First
A couple year ago, Google implemented a new algorithm called the mobile-first index, a system that ranks websites higher for their mobile friendly optimization. To succeed in the new index, you'll need a robust mobile interface designed with ease of use in mind. More than half of internet searches are done on mobile devices, so the first and only impression people may have of your website could be a mobile one. There are plenty of tools online to help you ensure your website is functional on mobile platforms; don't be afraid to use them.
Meta data
You may have noticed a few changes to Google's search pages over the last few years, namely featured snippets and rich data. You'll recognize this as things like star ratings under link titles, business hours, image carousels, "people also asked" menus, and so on, all on Google's search page. Traffic that finds your site through search engines will see this information before ever clicking onto your website. Use powerful main and geo-targeted keywords in your headers and page titles. Don't forget the meta description of your site, the short description that shows up after your website's name and information on Google's SERPs.
Keyword Updates
SEO and keyword mapping have been a part of the marketing discussion since search engines were born. The digital marketing space has used SEO as the foundation for many practices to boost traffic and ecommerce, so much so that it's easy to wave off the foundation as a given. 2024 will mark even more difficulty in climbing to the top of SERPs.
It's time to get rid of keyword-stuffing for good. This year, focus on building a library of long-tail, niche keywords to naturally integrate into your website's copy and blog. You'll also want to familiarize yourself with LSI keywords. These are keywords that are contextually related to your niche, like synonyms for your main keyword list. Using LSI keywords instead of main keywords in your website copy can help keep your content from feeling like the keyword-stuffing early 2000s. Geo-targeted keywords are still incredibly important as well, and can improve your long-tail keywords by linking your business to a location.
The Importance of Meeting User Intent
Keywords aren't the only thing that helps your website rank higher in search results. This year is shaping up to center even more on users' wants and needs, especially with Google's focus on user intent. Does your readership prefer text over video to gather information on your website? Or do infographics and images fair better? What is the most common question visitors to your site will have that you can answer right off the bat?
In the modern web-scape, traditional search engine optimization comes second to meeting the desires of your incoming traffic, so consider optimizing your website with creative but informative copy and an active blog. The better you answer not only your reader's initial question, but potential follow-up questions as well, the more likely your reader will stay on your website. A smaller bounce rate, the percentage of people who visit and quickly leave your website, looks great to Google's bots.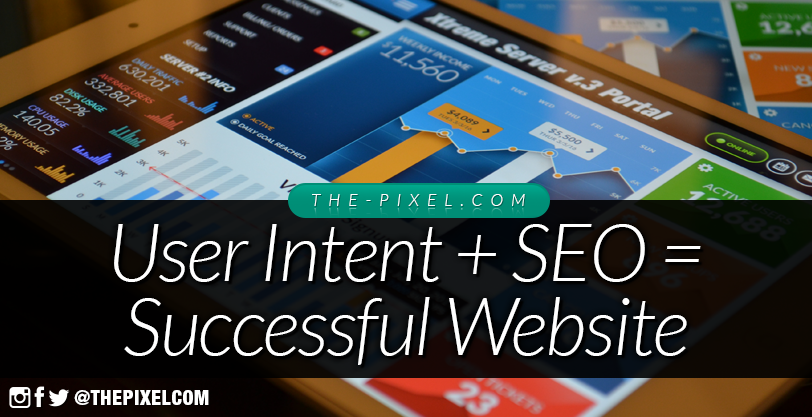 Voice Search Optimization
The past year alone. The art of being busy has lead to a hands-free user base that accounts for half of all searches. Don't fall behind in the latest technology trends; optimize for voice search and be ahead of the game.
Using long-tail keywords and optimized metadata can contribute positively to the experience users get when their voice search inputs lead to your website. Ensure your site's meta description sounds natural when spoken and answers at least one of the questions you anticipate users may have.
Optimized Video Content
Video has surpassed blogs in reader preference, with nearly 90% of browsers preferring to watch rather than read. This trend doesn't look like it'll be slowing down anytime soon, so it's important to build a library of video content to integrate into your website copy, blog, and social media outlets. Make sure the metadata on your videos is optimized as well, with strong titles and descriptions naturally buffered with keywords.
Long-form Content Comeback
During the early days of the internet, lengthy website copy and blog posts were not just a trend but let readers know that you were an expert in the field. Who would spend so much time writing all that information if they weren't an expert? Through various periods in early SEO history, short-form took over in regards to written content.
As previously stated, the longer a user is on your website, the better your website looks to Google's search ranking algorithms. Long-form content is making a comeback, helping curious readers learn about your business and how your goods or services can enhance their lives. Use your library of long-tail and LSI keywords to write the perfect copy for your site. Blog posts between 1000 and 2500 words allow you to actively publish long-form content in your niche.
Influencer Marketing
Traditional marketing practices just don't cut it anymore. The best modern method for advertising your business or products is through word of mouth. There's power in having someone vouch for your business.
Influencer marketing is similar to a celebrity endorsement, but instead of a celebrity, you collaborate with a social media influencer on websites like Twitter and Instagram. The strength in influencer marketing comes from the general idea that influencers are average people, not celebrities; they could be just like you, and since they vouch for a product or brand, it must be great for you as well.
Because influencers are numerous and easy to find on social media, it's much easier to get in touch and work with them than celebrities. Search through websites like Instagram for influencers that could bolster your niche audience, then get in touch with them.
Ranking high on search engine result pages will always be complex and ever-changing. Get a better grip on the digital marketplace by using these trends to your advantage, and you'll be well ahead of the competition this year.
Since our founding in 2008, we've created and launched many types of business websites. Over the last decade and we've learned a thing or two! That's why we're masters of our craft, let us help you build the website of your dreams – one that generates traffic, leads and conversions.
Are you ready to start? If yes, contact ThePixel and one of our representatives will guide you through the website phases and how the process works either by a Zoom Meeting or phone.