Keeping Up is a Fool's Game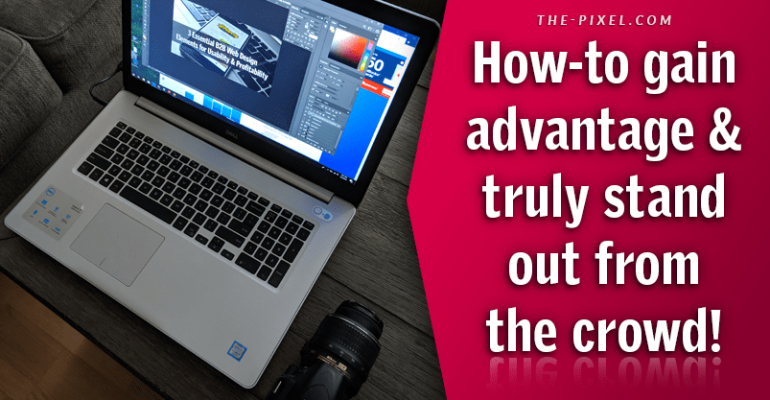 Keeping Up is a Fool's Game
How do you gain advantage and truly stand out from the crowd? Here's how.
Many business consultants agree that benchmarking is imperative to strategic planning. By using metrics, a business will study the practices, designs, and financial outcomes of industry leaders with one distinct purpose: To keep up with the pacesetters.
There's just one problem. Keeping up—with technology, with the competition, with anything in business or life—is what some would call a fool's game. Think about it: When you're merely keeping up, what's the advantage? In reality, there is no advantage; all you're doing is making yourself just like everyone else.
So how do you gain advantage and truly stand out from the crowd? Here are three suggestions.
1. Get off the Treadmill
Rather than keeping up, a smarter way to benchmark means you will look to the future. Most benchmarking practices are based on two questions:
What path are my competitors on right now?
And, what are all the successful companies evolving to?
However, there is a third question to ask yourself – and it's key to moving past the pacesetters:
What's the likely progression of the industry as a whole?
Asking these questions enables you to go beyond your competition and get off the treadmill of keeping up. It opens your eyes to future possibilities—to stay ahead of the pack instead of side-by-side with them.
Think of being anticipatory as a new competency; it's a mindset that teaches you to elevate tried-and-true strategies like benchmarking to new levels. Unlike traditional benchmarking, which looks backwards and measures what has already worked, being anticipatory requires you to look forward.
2. Use Hard Trends to Get Ahead
Ask yourself: Is your industry faced with cyclical changes, such as seasonal, economic, or sales cycles? If the answer yes, you can expect the normal ebbs and flows that go along with that. But, if the answer is no, there may be even opportunity out there.
Trends that are linear (and not cyclical) present the best opportunity for exponential change. These are trends in technology and innovation that show no signs of slowing down. Think about the future of virtualization, artificial intelligence and the Internet of Things (IoT). How could advances in these areas impact your business?
I call the latter, Hard Trends, and they are things that are sure to happen based on their upward trajectory and other considerations I talk about in the Anticipatory Organization. Knowing how to identify them can give you a powerful window to the future.
3. Learn from a Leader
While Blockbuster worked to maintain its foothold as the largest movie-rental outlet, Netflix was redefining the concept altogether.
Though Netflix began in 1997 by lending or selling physical DVDs to its customers, it already had a technology platform. Consumers could order their movies online and have them delivered through the mail. One thing it didn't do was open a brick-and-mortar store.
Ten years later, Netflix added streaming media to its mail-order business. From there, consumer behavior and digital technology took care of the rest. By the time Netflix reinvented itself as a content creator in 2012, the majority of its content was consumed online – including on tablets and phones, which didn't even exist when the company began.
The key here is to realize that moving beyond competition into innovation wasn't just a small tweak in order to hit a benchmark; it was a complete change in direction. Netflix didn't even try to compete in the physical space, they made a one-way move and invested in the future of streaming technology instead.
Since our founding in 2008, we've created and launched many types of business websites. Over the last decade and we've learned a thing or two! That's why we're masters of our craft, let us help you build the website of your dreams – one that generates traffic, leads and conversions. All websites created at ThePixel include:
Are you ready to start? If yes, contact ThePixel and one of our representatives will guide you through the website phases and how the process works either by a Zoom Meeting or phone.