Is Simply Having a Website Enough?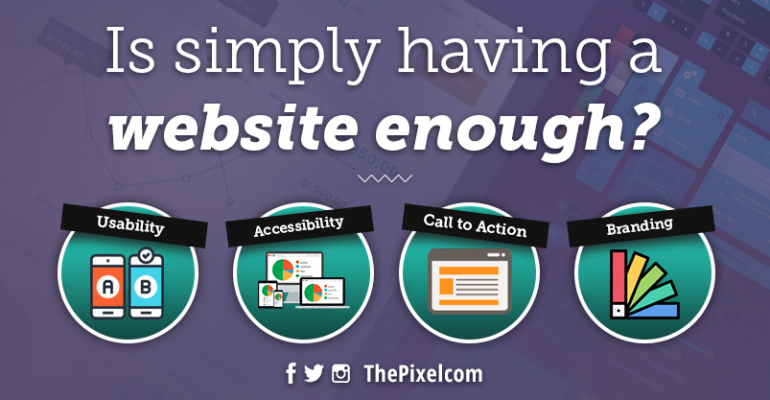 Is Simply Having a Website Enough?
A quality website design makes all the difference
When we started, simply having a website would set you leaps and bounds above your competition. In today's world, just having a website could leave choking on your competitors' dust. Having a website is not enough. You must do more.
Do you know the percentage of people that go your website before making any sort of contact with your storefront? 78%.* That's a little more than three out of four. Ask yourself this: Is my website making a good first impression? I'm sure you pride yourself on having a storefront or office that speaks to your professionalism and your organization's image. Does your website represent your organization in the same way that your office or storefront does? If not, your design could be lacking.
Having a quality website design can mean the difference between your online marketing presence succeeding or not. Is your website providing you with all of these benefits?

1. Usability
Quality design ensures that users can navigate a your site intuitively and quickly find the information that they are seeking. If users that can't find what they are looking for on your site, your competitors are just a click away. Several tips to avoid usability mistakes.
2. Accessibility
Take out your smart phone and go to your website. How does it look? Is the text small and hard to read? Do you have to repeatedly enlarge and scroll to see the content you want? Did you get impatient waiting for it to load? How does your site look on an iPad, tablet or Kindle? Superior designs make sure customers can access your site on any device. Considering that there are over a billion mobile device users worldwide, this amount of traffic should not be discounted. According to a recent Google survey, 61% of mobile users stated they would consider leaving a website that isn't mobile friendly.** A quality design will adjust to fit virtually any device and keep users on your site.
3. Call to Action
A well-designed website can also help facilitate lead generation by utilizing what's known in the industry as a "Call to Action". This is simply something on your webpage encouraging a visitor to perform a specific task. Usually that means filling out a contact form or signing up for a trial. It's much more cost effective to generate inbound leads than outbound leads. Inbound marketing costs 62% less per lead than traditional, outbound marketing.*** Properly used, calls-to-action can help grow your business around the clock.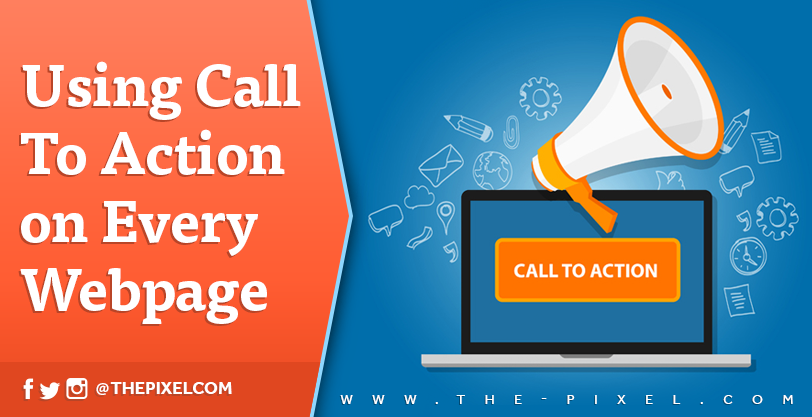 4. Branding
As with your storefront or office, your website should present your organization in a positive light and support your brand. Having a design that looks professional, is easy to use, and is informative will create a positive impression and support your branding efforts. A poorly designed website is an immediate turnoff which is easily associated with your brand and your business. While a great design doesn't guarantee conversions, a poor design can be more damaging than not having a website at all.
Is your website making the impact it should?
Does your website distinguish you from your competition in a positive way? Are you losing visitors because of any of the above issues? Do you need help analyzing the effectiveness of your current site? Whether you'd like a consultation or want to ask a quick question, we encourage you to contact us.
Sources
* Customer Look at Online Shopping Source
** Search Engine Watch
*** Google Source
Since our founding in 2008, we've created and launched many types of business websites. Over the last decade and we've learned a thing or two! That's why we're masters of our craft, let us help you build the website of your dreams – one that generates traffic, leads and conversions.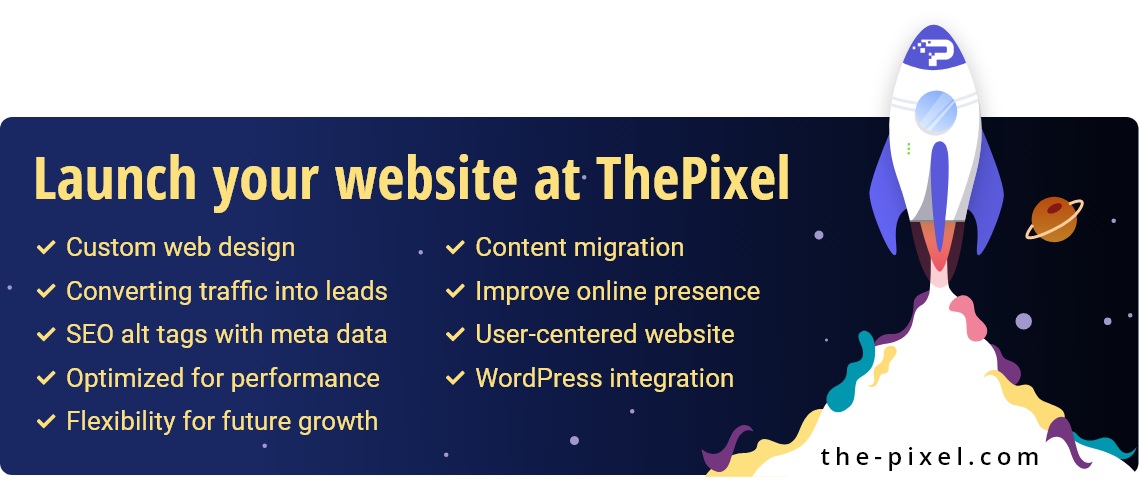 Are you ready to start? If yes, contact ThePixel and one of our representatives will guide you through the website phases and how the process works either by a Zoom Meeting or phone.