Increase Website Conversion Rates with These 8 Tactics
Increase Website Conversion Rates with These 8 Tactics
8 Golden Website Conversion Tactics
What's the point of a website? It depends on who you ask, but the permission to continue the conversation with your visitors is a big goal for most marketers.
Once your visitors have opted in to receive communication from you, you know they are your most engaged and interested prospects. But how do you get more people to convert?
1. Clarify Your Value Proposition
Why should visitors come to your website? What do you offer that's unique, valuable or different from your competitors?
Per Kissmetrics, the highest converting websites clearly communicate why your visitors should do business with you.
Crazy Egg does a great job of this with its homepage, which reads, "What's making your visitors leave?" There are no questions about what the software provides, so visitors who continue through the site will likely be more qualified when they convert.
2. Optimize Your Calls-to-Action
A/B testing your calls-to-action can help you identify offers that connect with your audience. Generic messaging may not convert at the level you'd like it to, but specific, tailored offers have a better chance of generating more leads from your website.
What do your visitors want? A solution to their problem? An ROI tool? Tailor your content to something you know your visitors would find irresistible.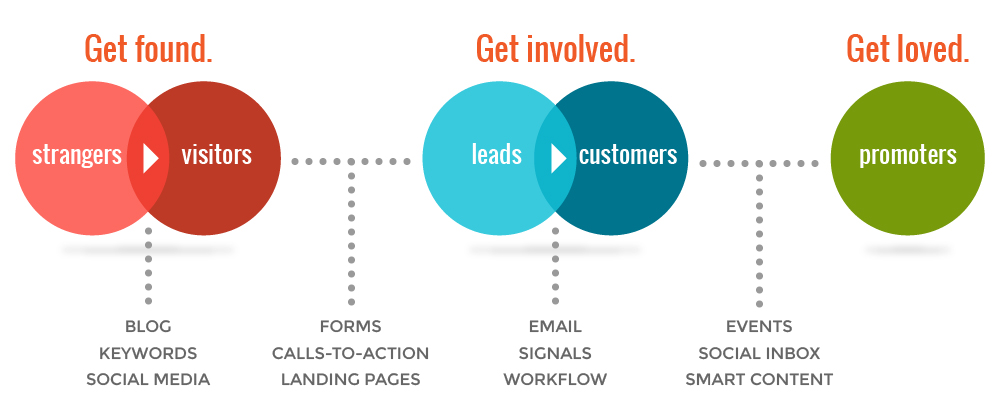 3. Make Your Forms Shorter
How many fields do you require your visitors fill out on your landing pages? Though it's understandable you'd want to capture as many data points as possible, it can get in the way of your visitor's need for instant gratification. What they want, they want now (especially if your offer is matched to their interests)!
Per Marketing Land, mobile now represents 65 percent of digital media time. Imagine trying to fill out 20 or more form fields on your smartphone—not exactly easy. To increase your conversions, consider reducing barriers to entry.
4. Test Your Landing Page Headlines
What copy are you using to convert your visitors? While there isn't necessarily an exact science to follow, as it will largely depend on your target audience, writing better headlines and split testing them gives you an opportunity to see what resonates best with the traffic coming to your site.
People don't always read past the headline, which means you may not have another opportunity to grab their attention and convince them they're in the right place. Your content's value should be clearly communicated through your headline.
5. Create Relevant Offers
It has often been said that your homepage is the most important page on your website. But this may not necessarily be the case, as a blog post can often serve as an entry point into your home on the web.
SEO and marketing experts like Brian Dean have often talked about the value of the "content upgrade." The idea is simple. By placing a relevant offer on your top 10 pages and posts, you can instantly increase conversions (you can also do this for all posts on your site).
For instance, if you've written a piece on how to use Twitter to generate leads, you could create a "Twitter lead generation cheat sheet" as an opt-in for your readers.
6. Use Quotes & Testimonials
What are people saying about you? You can scream from the rooftops all you want, but the best way to get people to see the value in what you offer is by showing social proof.
Customer quotes and testimonials are powerful elements that can lead to increased leads and conversions.
7. Use More Images Within Your Content
Per HubSpot, eye-tracking studies show internet readers pay close attention to information carrying images. In fact, when the images are relevant, readers spend more time looking at the images than they do reading text on the page. This also explains the value of infographics.
Use images to boost engagement and draw attention to your products and opt-in options.
8. Use Video Where it Counts
According to HubSpot, including video on a landing page can increase conversion rates by 80 percent.
If that doesn't convince you to use more videos on your conversion pages, nothing will. Effective video assets often take longer, and are more difficult to produce. But when done right, they can drive more engagement and conversions.