How to Increase Website Conversion Rate on Mobile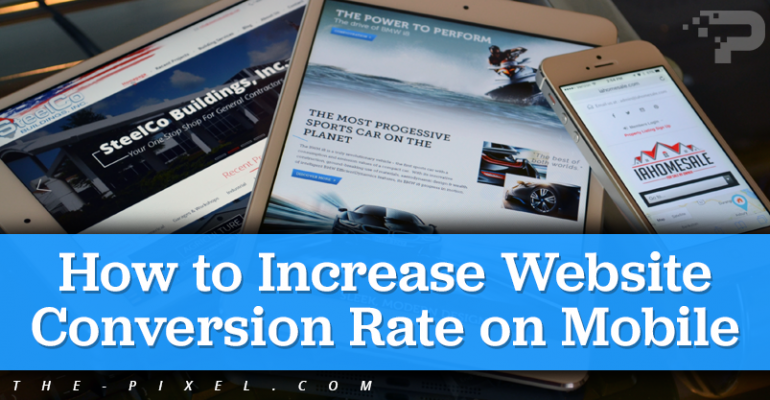 How to Increase Website Conversion Rate on Mobile
More website leads, more sales and more money for your business. Here's how…
According to Google, more Google searches take place on mobile devices than on computers in 10 countries, including the U.S. and Japan. With all those eyeballs coming to your website from a mobile device, it's a good time to capture their attention and converting them into leads. Sure, you probably have some type of conversion mechanism on your website, such as a white paper or free demo … but have you thought of ways to increase your conversion rate from your mobile visitors?
Ways you can make sure your website is ready to capture those leads from mobile sources:
1. Utilize a responsive website design.
Having a website that considers its mobile visitors is key! This means finding a way to take a whole lot of content, copy, CTA buttons, forms, and images, and present it all in away that still engages the visitor when viewed on a smaller screen. I'm positive that you have experienced a website where you had to expand, move, squish, and turn in order to see what you were looking at on your phone or tablet. As humans in the digital era, we want fast results and even faster ways to digest information. If you're making it difficult for someone to view your website's content because it's not responding to their screen size, then you most definitely have lost an opportunity to convert them. Want to test your website and see if it's mobile-friendly? Check out Google's Mobile-Friendly Test.
2. You want answers? Let the analytics be your guide!
Google Analytics will allow you to see your acquisition reporting and you can dive into the Devices tool to look at how many sessions came from mobile. If you run an e-commerce store, you can also see how much revenue is tied to mobile device visitors. Why is this helpful? Because it clearly demonstrates how many people are coming to your website from a mobile device, which means you have the upper hand when talking with management about changes that may need to take place in order to increase your mobile conversion rates.
Take it one step further—in the Google Search Console, you can view which exact pages are bringing in the most traffic from mobile. Then make sure any copy, images, buttons, or forms are customized to mobile users.
3. It's all about the forms; keep it simple.
The invention of mobile devices has allowed people to search, buy, and communicate on the go (duh!). Everywhere you look, people have their heads buried in their phones, trying to get solutions to their queries as quickly and painlessly as possible. So if you have a great piece of valuable content or an offer you really want to produce a lot of leads from, why would you make it difficult to fill out the form?
Keep the forms simple; don't let the obstacle of filling out 100 forms fields outweigh the value of the content. In other words, let it be a fair trade of information for personal data. Ask the bare minimum questions in a conversion form—only include what you need to nurture and filter them along, and don't ask for anything you wouldn't be willing to fill out (as your buyer persona). It's also a great idea to create smart forms that remember someone's information from a previous form completion and then autofills in the fields you have already attained.
Tools like HubSpot also have smart forms that you can use on landing pages and actually change the content depending on which device your site visitors are viewing the page from.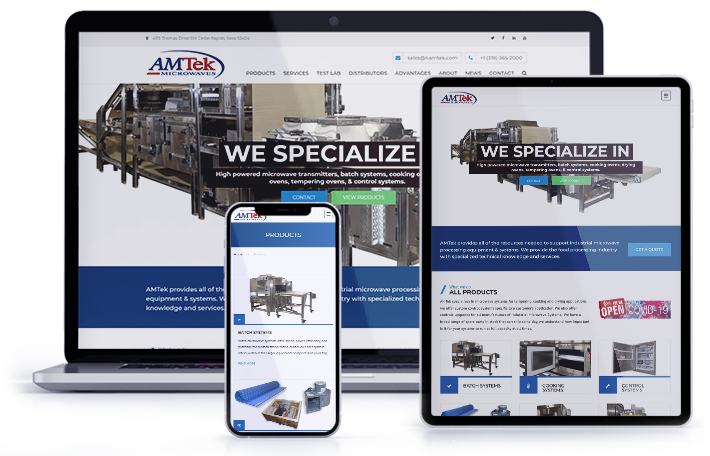 4. Consider the use (or overuse) of pop-ups or lead flows on your pages.
Nothing irks me quite as much as cruising a website and constantly getting hit with pop-up ads or content offers. Sometimes, out of spite, I will just exit out and never go back to that website for making me have to dodge so many offers. I totally get that lead flows (a.k.a. pop-ups) can help with conversion rates on desktop, but consider your mobile viewers. Did you just turn off a possible lead because you have a pop-up on every page of your site?
Using Google Analytics, you can see which exact pages are being seen from mobile, and then make sure you have minimal disruptive marketing on those pages.
5. Test it yourself. Pick up your mobile device and go to your website.
One of the most eye-opening things I show a client when we are talking about a possible website redesign is their mobile responsiveness. I start by asking them to take out their phone or tablet and check out their own website. At first, they wonder why their content is not converting, but after some analytical research and user testing, it becomes clear that people are abandoning the website faster than they got there because it's not a great experience.
I can't stress enough how important it is to consider user-friendliness when designing content or a new webpage. It's an understatement that you can learn more about increasing your conversion rate by seeing it through your prospective client's eyes than any other tactic. If there's something you don't like seeing or reading because it's not mobile-friendly, the likelihood of conversions is pretty low.
If you take only one thing from this blog post, let it be that you have to strike while the iron is hot. If your website only looks good for desktop viewers, then you have cut off nearly half of your website audience. Take a look at how your site is performing on mobile and start implementing actionable steps to increase your conversion rates from that audience.
Since our founding in 2008, we've created and launched many types of business websites. Over the last decade and we've learned a thing or two! That's why we're masters of our craft, let us help you build the website of your dreams – one that generates traffic, leads and conversions.
Are you ready to start? If yes, contact ThePixel and one of our representatives will guide you through the website phases and how the process works either by a Zoom Meeting or phone.