Google Page Ranking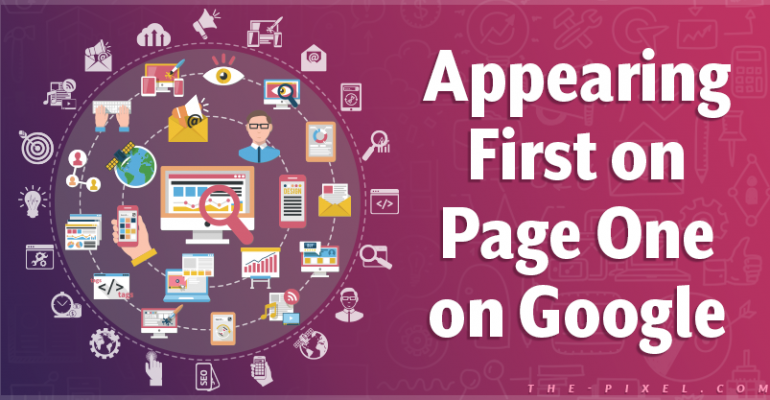 Google Page Ranking
Reasons your business doesn't appear on the first Page of Google.
You've owned your own business for a short while now, and in your world, things have been going swimmingly. Word of mouth is traveling fast in your community and your fresh, modern coworking space is packed. People love the atmosphere. Your employees are kickass.
But there seems to be trouble in paradise.
You've been hearing that people are having trouble finding your business online.
Truth be told, you haven't really been putting a lot of effort into growing your online presence because you've been so focused on building your business from the ground up— literally.
You're not exactly sure what search engine optimization means or how to be optimizing your website.
A few reasons you might be falling off of page one of the Google search results, otherwise known as "no-man's land" for SEOs:
1. You Haven't Told Google You're a Business
This seems like an obvious first step, but it's easy to forget (or simply not know) how to alert Google that you're up and running.
Start off by creating or claiming your listing on Google My Business. It's a free service that puts you in control of the way the world's largest search engine sees your business.
List your hours, your website, your address and upload photos. Google My Business works alongside of Google Maps, and when you place your location information in this platform, it'll generate directions automatically for local searchers or people trying to find your business online.
Google My Business is a spot where you control your Google Reviews too. You'll often see your business information displayed in a "box" on the right sidebar of a Google search. This box is a Google Knowledge Graph.
If you already see a graph there, you can claim it and gain control of the listing. Sometimes people try to give Google information for you to help other searchers, but you'll want to steer the wheel on that shiny car to drive your search rankings up.
Another free service you should get familiar with is Google Search Console, previously called Google Webmaster Tools. It's where you can be your own "webmaster" and check your page's indexing status or optimize your website for search.
Basically, Search Console is a dashboard that can give you insights about what people are searching to find you and how Google is crawling your pages to better optimize.
Which leads into our next reason you're not on the first page of Google…
2. Your Site is Poorly Optimized for Search Engines
Search engine optimization involves a lot of different factors, but one way a website could be poorly optimized for search is by loading very slowly.
An optimized website shouldn't take more than 2 seconds to load. If you are still have questions read our Reduce Page Size and Increase load Speed article.
This ensures searchers don't hop back to the search engine results page (SERP) for an easier answer. This is where the term "bounce rate" comes into play, when searchers hit the back button because their answer takes too long to find (or you're just not serving helpful information).
Is your website packed with large pictures that take forever to fully render? Does the video you linked to keep buffering?
A quick way to see some of your website problems is by running a free report with GTMetrix. This'll give you an idea of how long it's taking for your pages to load and why.
SEO is complicated though.
Even with a terrific load time, you have to make sure that your content is meeting the expectations of both searchers and search engines. That means considering on-page ranking signals like your forward-facing content, meta descriptions, alt tags, how they weigh in on your relevancy on the SERPs and more.
Meaning, you might not be on page one of the Google search results because your content needs some keyword lovin'.
3. You're Searching Competitive Keyword Phrases
Chances are, your business isn't the only one out there like it
In a market saturated with competition, you're grappling with others in your industry for similar keywords and phrases on the SERPs. If you're a local business, you especially want to be aware of what people in your area are searching for.
The phrases and words you're looking up to find yourself online might not be reflective of the content on your website, or at least— your site isn't refined with search engines in mind.
If you have a Google AdWords account, there's a tool called Keyword Planner. Enter up to three phrases you want to rank for to see other closely related searches, their volume, difficulty and competition.
Look at the bottom of the SERPs too for "Searches related to" for suggestions for what similar queries people are looking up.
Sometimes, your business needs a little push to get you going before organic traffic starts trickling in. Maybe you're not rockin' page one because…
4. You're Not Utilizing Paid Advertising
Let's be honest, Google will take your money anyway it can. That's why there are perks to paying for advertising on their platform.
The top three positions on every SERP are reserved exclusively for people dipping into their wallets for visibility. These are the pay-per click (PPC) listings with a little "Ad" sticker next to them to indicate they're advertisements related to your search query.
If you're a newer business, you haven't had the time to build credibility on the SERPs to get served up naturally (or "organically") for your relevancy and quality. If you can't wait it out and play the SEO game, or even if you just want a little extra boost, paid advertising might be an option for you.
Everyone's budget is different, but generally, simply spend what you can afford when first starting off. You'll eventually get a feel for what is working and what isn't, along with how you can adjust your budget accordingly.
Earlier in this article we mentioned Google's Keyword Planner. Well, as an added benefit of advertising with Google, they offer users spending more than $10 a day more refined keyword metrics. Talk about added bonus!
This will be a fundamental tool in helping you optimize your website with the right keywords for better Google search rankings.
5. You're Not Active on Social Media
You'd be surprised how easily social platforms like Facebook and Twitter can rank on page one for you.
That's because they have a little thing called high "domain authority (DA)." Some call this ranking algorithm metric things like domain score, trust score, etc., but it's most commonly been popularized and tracked by SEO industry leader Moz.
Your domain authority is a score from 1-100. That's right, your site is getting graded. Use it to see how relevant you are in your industry on the search results.
For example, the "big dogs" like Facebook and YouTube have nearly a 100 DA, meaning they have the highest likelihood to show up on the top of Google search because their site has earned lots of traffic and trust.
Sign up for a free Moz account and add the MozBar Chrome extension to see what rating your and your competitor's sites have.
Anyway, back out of the rabbit hole of authority scoring.
All you need to know is that because platforms like Instagram and Facebook are SERP rockstars, your social page has a good chance of ranking.
Create a Facebook Business Manager account, get active on Google+ or line up some fun, informative tweets.
Your online social presence will benefit both you and your customers.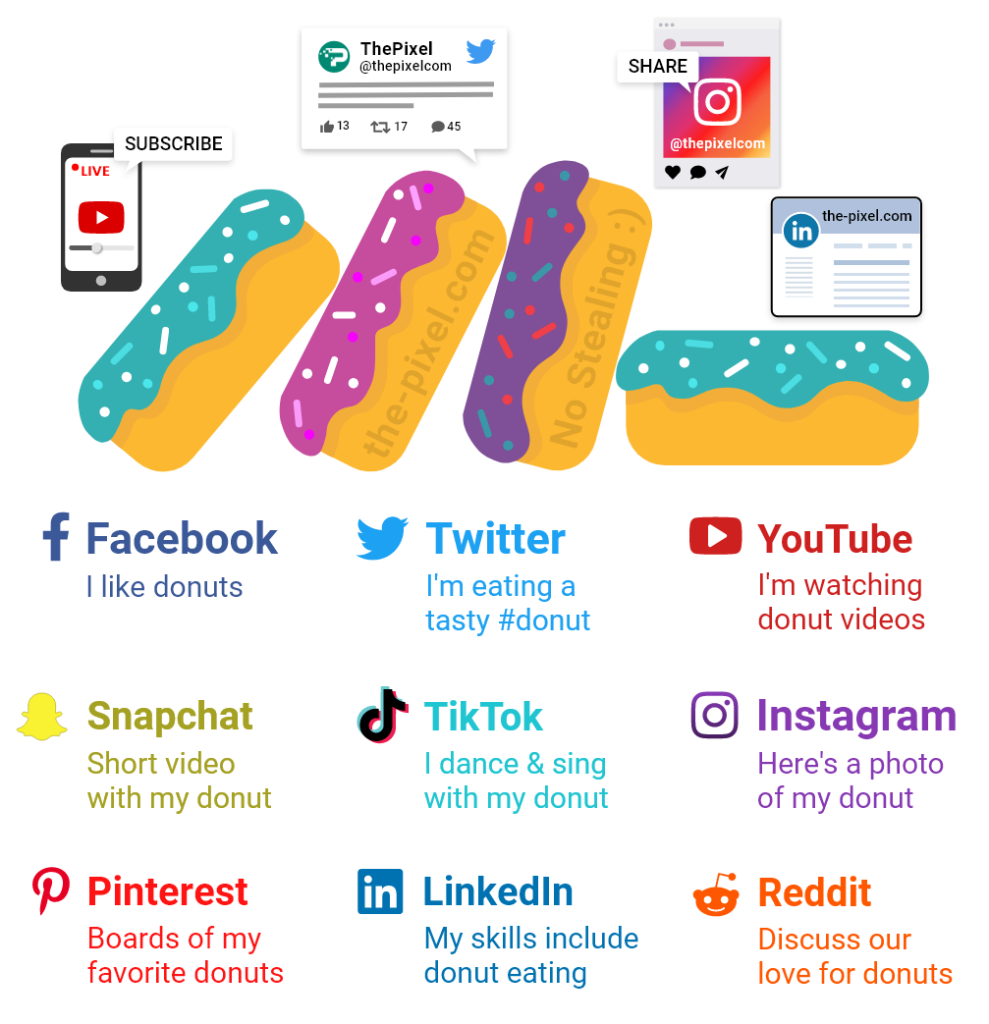 6. Your Reviews are Bad or Nonexistent
Reviews are a pretty big ranking signal, both in local search and organic results. What this means is that reviews could impact the way searchers view you online.
Sign up for a Yelp, get a TripAdvisor account and remind people to share what they feel about your on Facebook Reviews.
When people visit your business, encourage them to leave a Google+ rating or take it old school and have them write in a guest book and post pictures of the feedback online.
Now is also the perfect time to consider adding a "Testimonials" page to your website!
All these things tell searchers and search engines that you are a master in your industry and are trusted by real people to solve their problems.
7. You Have No Authority from Backlinks
Remember when we talked about domain authority in reason number five? Something that feeds into your DA and subsequent page authority (PA) is the quantity and quality of your backlinks.
What's a backlink? It's someone mentioning you on their domain with a blue, underlined hyperlink pointing "back" to your site.
Think of it as someone else vouching for you, telling others you've got good stuff to offer and to check you out. Plus, when others link out to you, especially those in your industry, it tells search engines that you're relevant to hat topic.
After all, the site that linked found you important enough to refer others to your site, and people don't link to spammy, useless sites. You know who doesn't get quality backlinks? Shady businesses that offer sucky services that no one wants to promote.
As a healthy business, it's important to be aware of and grow your backlink profile.
You can use various tools to see who is linking to you online like Ahrefs or SEMRush. Although both of these services have paid add-ons, their free version will reveal a capped number of backlinks to expose some of your traffic sources.
You'll get backlinks naturally for producing helpful, informative content, but knowing where you're shining is half the battle. Leverage preexisting relationships and always be fostering new ones online for better Google search rankings.
8. You Don't Even Know What a Citation is
An online citation is a listing of your business that can be indexed by search engines and start organically ranking for you.
Think Yellow Pages or Four Square. These are places people go to to learn more about your business! Your listing could be simple and only include your name, phone number and address. But some platforms allow you to create an entire business profile, which you should utilize!
These citations will help you in the long-haul, building credibility on multiple platforms and showing users and search engines that you're relevant all across the web.
Strap-Up and start optimizing.
After reading all these ranking factors, your head might be spinning.
No biggie. Let us make it easy.
Since our founding in 2008, we've created and launched many types of business websites. Over the last decade and we've learned a thing or two! That's why we're masters of our craft, let us help you build the website of your dreams – one that generates traffic, leads and conversions.
Are you ready to start? If yes, contact ThePixel and one of our representatives will guide you through the website phases and how the process works either by a Zoom Meeting or phone.