Content Marketing Stats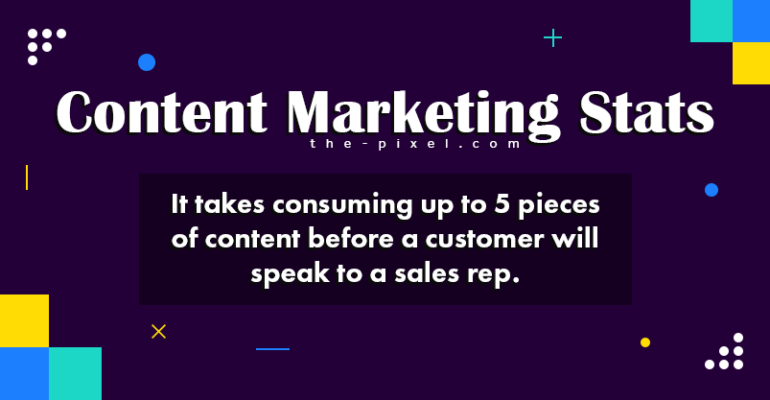 Content Marketing Stats
It takes consuming up to 5 pieces of content before a customer will speak to a sales rep
What matters in content marketing this year?
What is going to make your content strategy effective?
Having great content is all well and good. Getting people to see that content is another thing entirely. That's where content marketing comes in.
You need to have a strategy for getting that content to wherever your target audience is.
There are many ways you can do this.
Social media, SEO, and PPC advertising are just a few of the ways you can market your content.
What makes things tricky is that trends are changing all the time. You need to be constantly evaluating whether you're reaching your audience in the best way possible.
Let's have a look at what you need to know about content marketing in 2023.
1. Video is the number 1 type of media used in a content strategy.
When you think about it, video is everywhere.
Apps like TikTok, YouTube, and Instagram are helping users to consume video content every day.
In 2020, it is believed that consumers watched 12.2 billion minutes of video. That's equivalent to 23,211 years.
This growth in popularity of video content is huge, having doubled from 6 billion minutes the year before.
These figures are unsurprising when you consider the lockdown-ridden blur that was 2020.
With video content being the number one form of content consumed, how do you incorporate this into your content marketing strategy?
What will work for you will largely depend on the type of business you own. Some considerations are:
Can you set up a YouTube Channel with some "how-to" tutorials for your product?
How could you use a TikTok account for advertising?
Are you utilizing the "Reels" and "Story" functions of your Instagram account?
Can you upload video content to your website to complement blog posts?
2. 68% of businesses expect their content marketing budget to increase throughout 2023.
This demonstrates just how seriously businesses are taking their content marketing efforts, with 8% of businesses spending up to $500 million in 2023.
Businesses are recognizing the power of content marketing and having a team of digital marketers to help them with it.
With over 5.6 billion Google searches every day, it is almost a certainty that your target audience is using the internet.
If they're online, you need to be, too.
Not only that, but you also need to be where they are.
A larger content marketing budget gives you more room for exploration and trying new tactics in order to reach a wider group of people.
3. SEO is still the most effective content marketing tactic.
The State Of Content Marketing 2020 Global Report found that 75% of marketers believed SEO to be the most effective content marketing tactic.
Over 90% of the content produced is still blog posts.
Good SEO helps get this content ranking higher in the search results, and it gets it there faster.
SEO is incredibly important to your content marketing strategy, and it is unlikely this will ever change.
What's required of you in terms of SEO might differ over time, but it's what Google uses primarily to judge the quality of your content.
Google is only going to show content it thinks users will enjoy in its search results.
No business has an endless budget for paid advertising like PPC. This is why good use of SEO is so great.
It creates free, organic traffic.
In 2023 and beyond, that's never going to go out of style.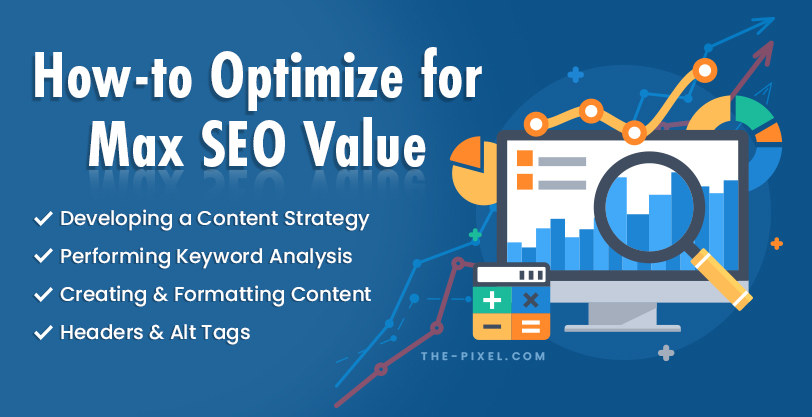 4. LinkedIn is the most effective social media platform for B2B businesses.
96% of B2B content marketers said they used LinkedIn in the last 12 months.
Of the B2B marketers that use paid social media, LinkedIn was again listed as most popular with over 80% using the platform.
LinkedIn came out as the top choice of social media platforms on both occasions.
As a professional platform, it's more trusted by businesses and professional people alike.
Using LinkedIn as part of your content marketing strategy helps you to reach your target customer.
Given the statistic above, it is more than likely that they are also active on LinkedIn.
If you're a B2B business and don't yet have a LinkedIn account, now's your time to get one.
5. 47% of buyers will read between 3 and 5 pieces of content before speaking to a sales rep.
What does this mean for you?
Well, it means that your content has to be consistently great, and you need to make sure you're marketing it well.
If it takes consuming up to 5 pieces of content before a customer will speak to a sales rep, every one of them needs to be good.
That means ensuring you maintain a consistent brand image and message across each platform you're on.
Wrapping Up…
So, what do these stats mean for you as a business?
The key takeaway is that you need to be consistently making great content and then you need a solid strategy for showing it to your target audience.
The value of content marketing can be seen by how much additional funds and resources businesses are putting into doing it.
Nothing is changing so drastically in 2023 that your old methods become redundant.
Just be mindful of changing trends. The increase in consumption of video means you may need to adapt your strategy to include that.
Since our founding in 2008, we've created and launched many types of business websites. Over the last decade and we've learned a thing or two! That's why we're masters of our craft, let us help you build the website of your dreams – one that generates traffic, leads and conversions.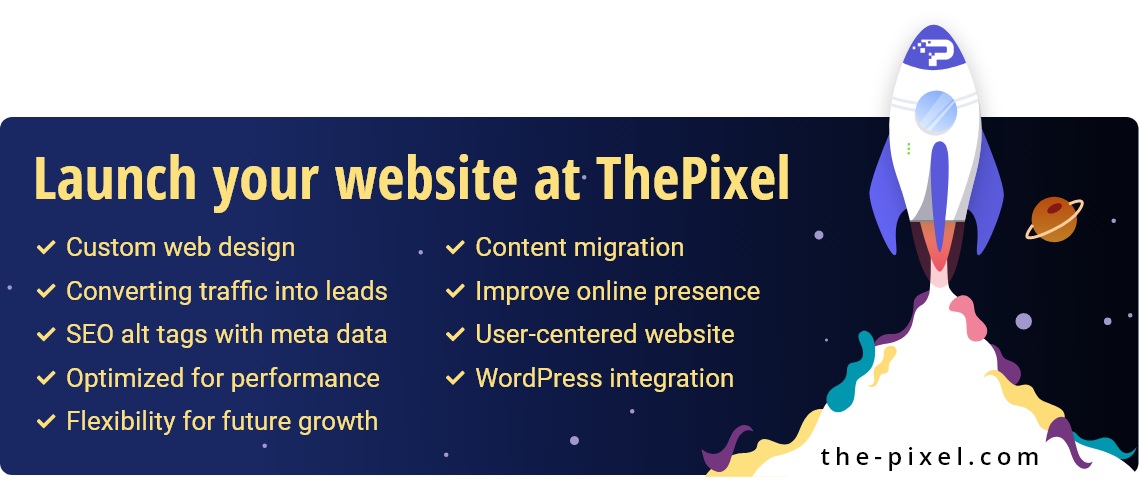 Are you ready to start? If yes, contact ThePixel and one of our representatives will guide you through the website phases and how the process works either by a Zoom Meeting or phone.