How-to Make a Good Website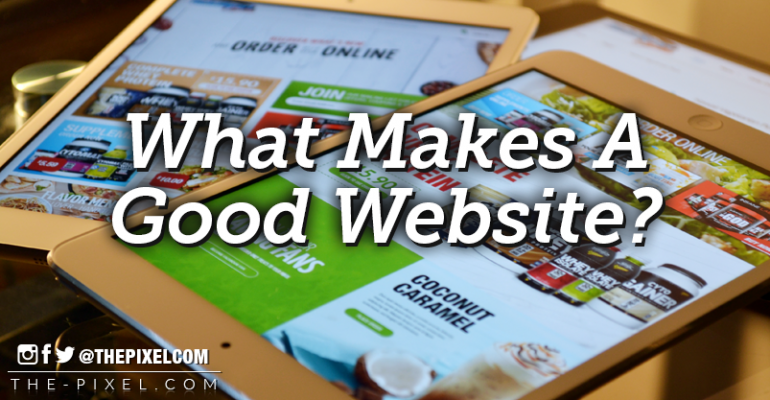 How-to Make a Good Website
The website questions people have pondering since the early 2000's
Your business needs a website for many reasons. It is a powerful tool to help generate leads, save time, promote your business, and expand your reach. However, you can only reap the benefits of a website if you optimize it for success. In this post we'll go over what makes a good business website, and how to make your website as effective as it can be for your small business success.
What makes a successful website?
A good business website is not just one that attracts visitors or is nice to look at. It is one that produces results that drive success through your business goals. So what makes a successful website? A successful website for your business is one that informs visitors, keeps them on there, and converts them into leads and customers. Below are some actions you can take to achieve these elements of a successful website.
Informs Visitors
Information makes a good business website. In particular, relevant, easy to digest, and visible information. To leverage information for a successful website, follow these two suggestions.
Optimize Your Homepage
Your website's homepage is like your store front. It should include as much information as possible before a person even steps in. Similarly, your homepage should provide as much information as possible before a visitor even has to scroll.
The page view a visitor sees before scrolling is referred to as "above the fold". A good business website is one that answers the following questions above the fold:
What does this business do?
How can this business help me?
Why should I stay on this website?
List Contact Information
Easily visible and accessible contact information also makes a good business website. Be sure to include your contact information on your homepage in a way that is easy to spot. For an even more successful website, make your number clickable (for mobile users to tap and call), and link your address to a map, so that users have minimal steps to take for engaging with you.
You will also want to have a "Contact Us" page, where you can provide more detailed information without taking up real estate on your homepage. Speaking of contact information, while you're at it, add or update your Google listing too!
Keeps Visitors Longer
Informing visitors is just one part of the equation for a good business website. You want to make sure that visitors are also staying on your site long enough to take action. The first step to keeping visitors on your site is to make it an easy and pleasant experience. Here's how….
1. Simplify Navigation
The navigation on your business website is a display of the other pages it contains, such as "About Us", "Services", "Contact Us", and "Pricing". While there may be many additional pages on your website, keep the number of tabs in the navigation to a minimum (7 or less). If people are presented with too many options, they are likely to get overwhelmed, and either take no action or simply leave.
Think about the important information categories and only include those in your navigation menu. Those pages can always include links to other pages.
2. Make it Responsive
Another way to create an easy and pleasant experience for your visitors is to make your website responsive. A responsive website is one that automatically adjusts its display for all devices, such as laptops, tablets, iPhones, and more. This makes for easier navigation and engagement with your site, no matter where or how people are accessing it. While your responsive website will appear the same across all devices, it may be best to optimize your site for mobile and tablet, as these are the most commonly used devices for online search today. Visitor retention is just one of the many benefits of a responsive website, so be sure to make this a characteristic of your website!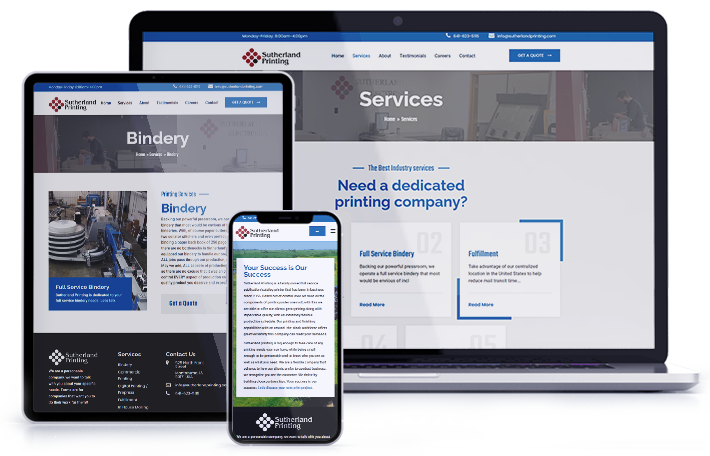 3. Converts Visitors
Ultimately, a good business website that informs and retains visitors will only grow your business if the visitors are converting into customers. A successful website is one that produces leads through conversions—that is, it guides visitors through the actions you want them to take that align with both your business objectives and their benefit. To make a good business website that converts visitors, follow the two suggestions below.
4. Use Forms
Leads are people who are interested in your business and who willingly gave their contact information. Your business website should include forms where people can provide their contact information to obtain more information about your business, such as through a brochure, an email, or a follow up call.
Another way to include forms on your business website is to offer content in exchange for their contact information. Write a free eBook on something relevant to your industry, and have people provide their contact information in order to download it.
A good business website is one that not only obtains contact information for leads, it provides something in return for their giving that contact information.
5. Include Call to Action(s)
To direct your website visitors to the action you want them to take, make sure you have clear call-to-action (or CTA) buttons. Many of these buttons will direct you to the forms mentioned above, or an associated landing page that contains a form. Read article: 10 Landing page mistakes you should never make. An effective call to action button informs people exactly what will happen when they click it. The content on the button itself can explain this, such as with "Get a brochure" or "Download eBook". Or, the surrounding content can provide context for more vague buttons like "Click here" or "Sign up."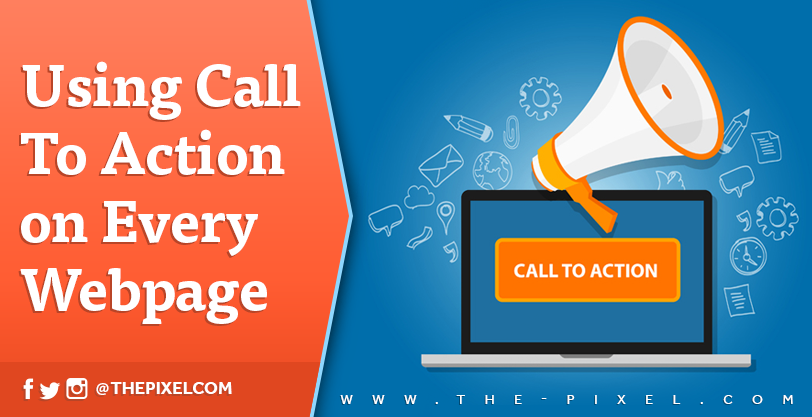 A good business website uses CTA buttons to make the steps clear to your website visitors. The clearer the steps, the more likely they will be to take them.
These six suggestions should provide you with some guidelines around what makes a good business website. Your website will bring success if it equips visitors with important information, guides them to take action, and makes it easy for them to take that action. By first ensuring that your visitors will benefit from your website, you are ensuring that our business will too.