B2B Website Design Trends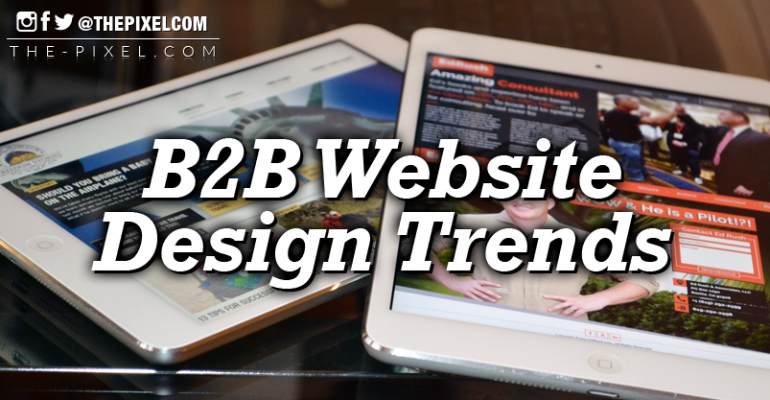 B2B Website Design Trends
Website trends you can't afford to ignore
Scrolling single page websites, videos playing in the background, short-form content, pop-ups, calls-to-action (CTA), hamburger menus. These are just a handful of the B2B website design trends showing up across various brand websites. However, we all know that just because something is trendy doesn't mean it is effective…cough fidget spinners cough cough. So, which B2B website design trends are friends and which are foes? The answer typically lies in the objective of your b2b website.
SEO & Usability
If your objective is to design a B2B website that can be found online, then search engine optimization (SEO) best practices should be at the center of your design strategy. When looking to rank organically for your ideal key terms, these trends can end up being the enemies of your SEO efforts:
TREND #1 – Scrolling Single Page Websites
Scrolling single page websites have their purpose. They allow a brand to carefully control the user experience and guide the user through a well-crafted story. However, for brands looking to rank organically, the B2B website design should incorporate multiple pages and hierarchies in the layout. This is particularly important for brands that have different types of services. Ideally, each unique service should have a dedicated web page incorporated into the design.
TREND #2 – Background Videos
Background videos playing behind messaging is a really cool trend in B2B website design these days. It adds a visual layer of movement to an otherwise static design. The movement can help to emphasize the message overlaid on it. While a couple of these types of background videos can create a positive user experience, too many videos or videos that aren't optimized for web browsing will negatively impact the website's load time. A website that takes a long time to load can create a poor user experience, which becomes a foe of the web design as it negatively impacts SEO.
TREND #3 – Short Form Content
Short and sweet – that is generally a great rule for B2B marketing in general. It's concise, great for user experience, and for scanning the page easily. However, if too short, it may hinder the website's ability to rank for certain keywords. Not all short-form content is bad for SEO, but it should be long enough to effectively explain a topic. Rather than letting short form content dominate your B2B website design, include a place for long-form content on the website. This will enable you to draft enough relevant copy to explain your products and services clearly to your audience while also letting search engines know exactly what types of products and services you offer.
TREND #4 – Pop-Up CTAs
Everyone says they hate pop-up calls-to-action, but in many cases, they are actually quite effective if done properly. If a brand has a helpful starter guide or an insightful industry research report, these make great pop-ups. However, when a B2B website design doesn't plan for pop-up CTAs, is overrun by them, or has pop-ups that interfere with messaging, they quickly ruin the entire user experience. Website designs that integrate pop-ups that aren't intrusive can be the natural friend of a website's user experience.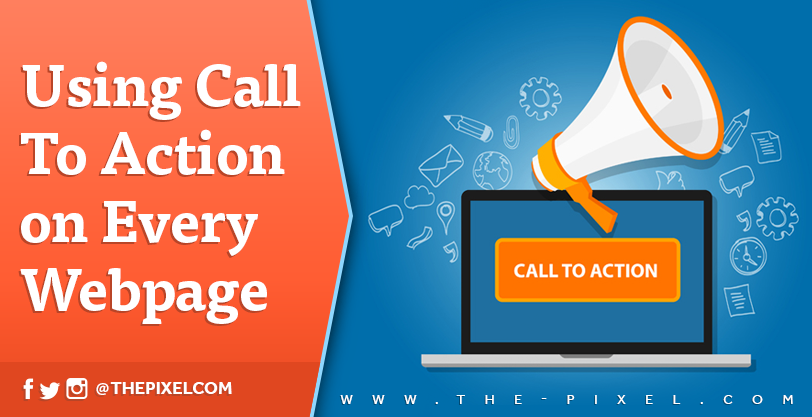 TREND #5 – Hamburger Menus
We aren't talking about Mickey D's or that BK place here. We are talking about the collapsible website menus that look like three horizontal lines, or a rudimentary hamburger – hence the name. This trend is a great advantage for mobile web browsing but can be a disadvantage to B2B websites that cater to a non-techie audience or an audience unfamiliar with hamburger menus. In these particular cases, the hamburger menu may look clean and uncluttered, but it could hinder discoverability and limit the traffic to the subpages on the website.
Conclusion
Best practices and trends for B2B website design are continually evolving. The best approach to ensure that design trends aren't crushing the effectiveness of your website is to consider the user experience, which simultaneously impacts SEO.