4 Things Every Business Website Should Do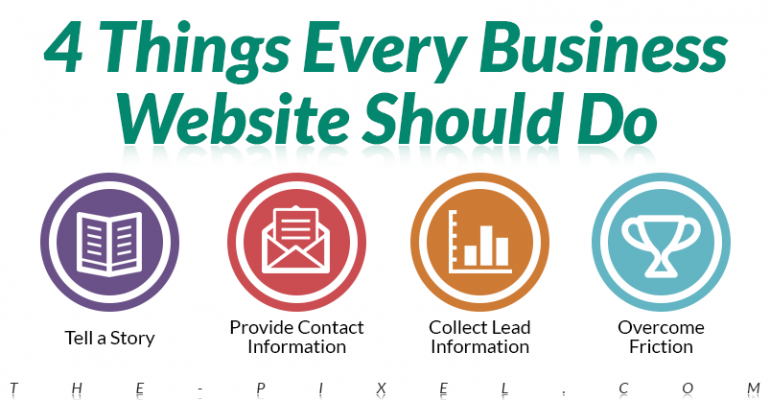 4 Things Every Business Website Should Do
4 Tasks Your Business Website Should Accomplish
As a business, your business website is essentially your company's own little slice of virtual real estate. What you do with that real estate is totally up to you. You can either take advantage – reinforcing your brand image and driving sales – or you can waste it.
While no honest business owner would intentionally do the latter, many are coming up short, nonetheless. You don't want to fall into this category.
Businesses want different things out of their websites, but regardless of your industry, there are certain tasks your business website should always accomplish.
1. Tell a Story
There are plenty of places where your brand can interact with customers online. There's social media, industry blogs, ad space, press releases, YouTube, and dozens of other platforms. But the difference between your website and all of these is that you own your website. Nobody can tell you what to publish, remove your content, or alter your words. It's an unabated mouthpiece for your brand. Make sure you're using it to tell your story!
Your story might include your history, or it might be more forward facing. It might focus on the supply chain through which your products travel, or it may center on what happens after the sale. The objective isn't to follow a storytelling formula, but rather to identify your story and clearly share it with your website visitors.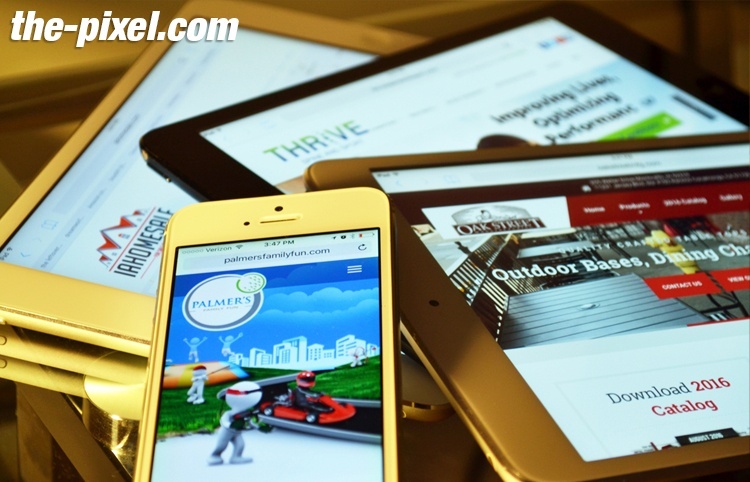 2. Provide Contact Information
One of the primary reasons people visit a website is to find contact information and other important details as they relate to the brand.
At a very minimum, you need to make sure your website includes the following:
Physical business address (if applicable)
A map to show where your business is (if applicable)
Store or business hours
A phone number and email address
A basic description of what your business does
There are obviously different ways to list this information, and you don't need to plaster it everywhere on the site, but do make it easy to find.
3. Collect Lead Information
You might hope to close sales with your website, but it's not the only objective. Sometimes it takes multiple visits for a prospect to convert. In the meantime, you need to collect lead information via a lead capture form.
4. Overcome Friction
Your website must be capable of overcoming friction and providing a simple, streamlined user experience for visitors. Since poor navigation is the number one reason people abandon websites, it's a good idea to start with user-friendly navigation.
In addition to navigation, you'll want to increase page loading speed and limit distractions.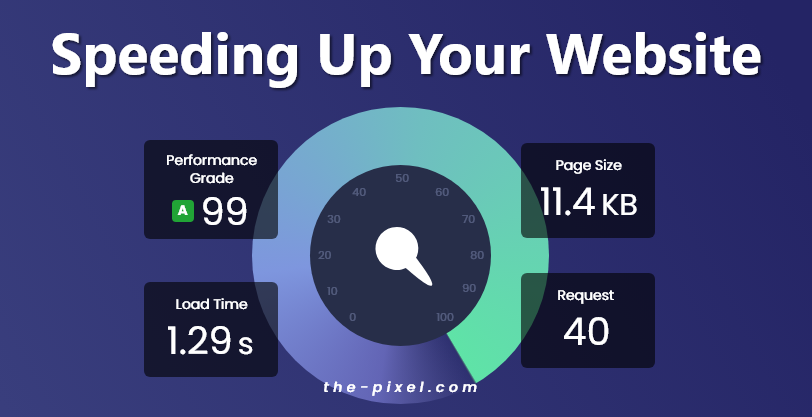 Since our founding in 2008, we've created and launched many types of business websites. Over the last decade and we've learned a thing or two! That's why we're masters of our craft, let us help you build the website of your dreams – one that generates traffic, leads and conversions.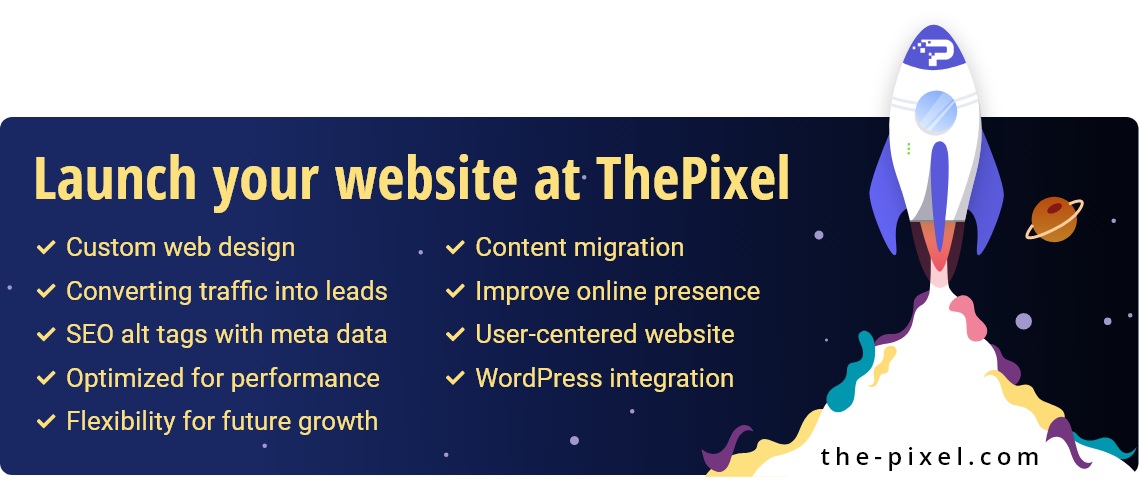 Are you ready to start? If yes, contact ThePixel and one of our representatives will guide you through the website phases and how the process works either by a Zoom Meeting or phone.