Website Security Matters More Than Ever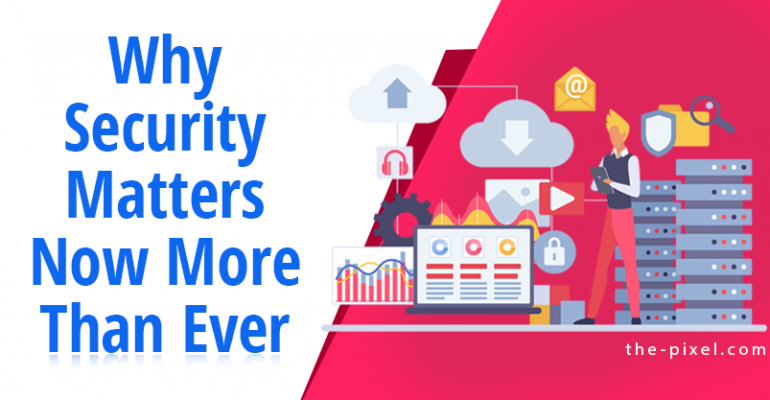 Website Security Matters More Than Ever
Don't cut costs with website security
As we begin to emerge from the pandemic, businesses today face new threats from every direction, and they cannot afford to let down their guards.
Adjusting to pandemic operations took a toll on many organizations, but now they must consider post-pandemic life. To succeed, they must make security a centerpiece of their plans.
Many small-to-medium-sized businesses (SMBs) deployed solutions and platforms to help them survive the pandemic. However, some businesses may have skimped on security to keep costs down amid the uncertainty of the last year.
Now is the time to rectify those decisions, and here are three reasons why.
1. We will continue to work from different locations.
The idea of remote work predates the pandemic. It took new urgency amid lockdowns, and many organizations learned they could allow their teams to work from outside the office and maintain their productivity.
Despite all the upsides of allowing teams to work from wherever they are most productive, businesses must look at their security infrastructure through a new lens. Businesses need solutions that allow teams to work from anywhere without sacrificing security.
Many workers may never return to the office. The increased number of locations where teams are working translates to more access points for hackers to exploit and gain access to a business's network.
2. The threats continue to grow.
Hackers and other bad actors work around the clock, and they didn't slow their efforts just because the world faced a pandemic. As of April 2020, closer to the pandemic's start, the FBI said they saw the number of cybercrimes reported increase by upwards of 300% since the pandemic began.
Anecdotal evidence indicates the number has continued to increase, even if they don't always make international news. Let's be honest; bad actors are unlikely to change their ways anytime soon, making it more important than ever for businesses to maintain their vigilance.
3. The threats are more significant than ever.
While the targeting of major corporations like a pipeline company makes headlines globally, hackers don't discriminate. They will target anyone, and small businesses are not under the radar.
According to CNBC, research shows that 43% of online attacks target small businesses, and a mere 14% are prepared to defend themselves. Additionally, as ZDNet reported, CrowdStrike research revealed hackers are employing increasingly sophisticated methods to wreak havoc.
I recognize security is one of those expenditures no one wants to make. It's too high when it's not needed. But look at it this way: It's worth the investment when it is needed, as the cost of a security breach is often higher than the security needed to prevent it.
As the CMO of a company offering managed security solutions, I know the correct solutions and strategies will help organizations reduce potential threats, including downtime and data loss. Taking this approach can potentially save companies more than their investment.
Be honest, do you think you are prepared to handle a hack if one happened today? If not, why are you waiting to act?