Learn How-to Build a Strategy Before Launching Your Website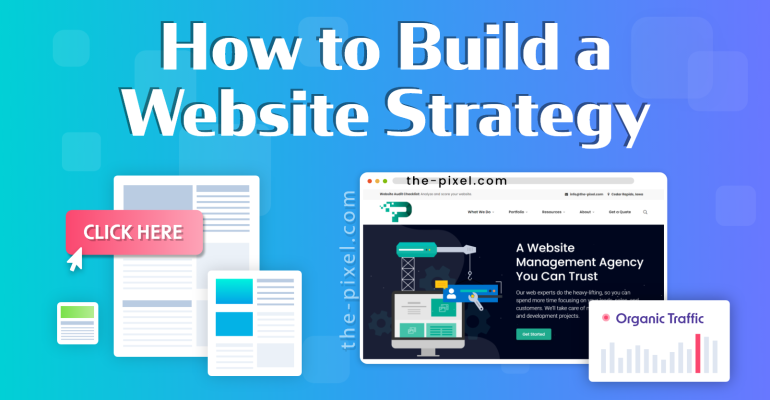 Learn How-to Build a Strategy Before Launching Your Website
When starting a small business, reaching the point where it is time to get your name out into the world is both nerve racking and exciting. Sometimes, people get ahead of themselves, by creating social media accounts and calling it a day. This is not how you build your business. Today you need something more substantial than a social media account to build your brand. You need a website!
You can not rely on social media to handle 100% of your online business. Social media platforms have a mind of their own. When you put your business on a site like Facebook, Facebook takes control. If you want to have authority over your business website – do not rush the process, build a strategy. Learn how-to use each social media platform for you to speak and target your audience.
Still Wondering Why You Need a Strategy?
You know you should not rely on social media for all your business needs. But, why else do you need a strategy? Here are a few important reasons:
Keeps you organized. It helps you focus on your marketing goals, and other design/content decisions.
Improves SEO. If you buy a domain that is strong, secure the .com extension and work on improving your content, you will rank higher in search engines. Thus, bringing you more customers.
Build your credibility. Without a professional looking, working site your customers will continue to close the tab on your website. They want to see a polished business website that is also easy to navigate.
Build your brand identity. A customer enters your site and is met with mixed messages, typos and poor site structure. What do you think they will do? Yes, they will leave your site. Customers want to see aesthetically pleasing and professional sites that are both easy to read and easy to navigate. Customers want to find what they are looking for in a couple clicks.
To avoid a failed site. Do not waste money, time and other resources on a site that will not work for your business. Without spending the proper time building a website strategy, you risk a failing site.
Every business is, and should be, different. That is one of the amazing things about businesses large and small. They have their own unique identity, their own story, their own product or service. Your strategy should be different too! These tips on building a strategy do not need to be followed verbatim, but it is an outline for you to follow as you launch your website.
1. Choose Your Target Audience
As a business, it is crucial that you know your audience like the back of your hand. Do your research, and then do more research. Your site needs to be designed to assist your customer. Make it easy for them to understand you as a company and make it easy for them to explore and shop.
Who is your customer? What are their interests? How old are they? Where do they live? What do they want? What is the product or service that will solve their problems?
2. Outline Your Pages
Now that you have your target audience in mind, what does your site look like? Website design includes colors and fonts, but readability and easy navigation are just as important. Outlining pages helps you keep your site clean and organized.
For a business website you must include:
Additional webpages would include:
Home
About
Contact
Product/Service
FAQs
Blogs
Testimonials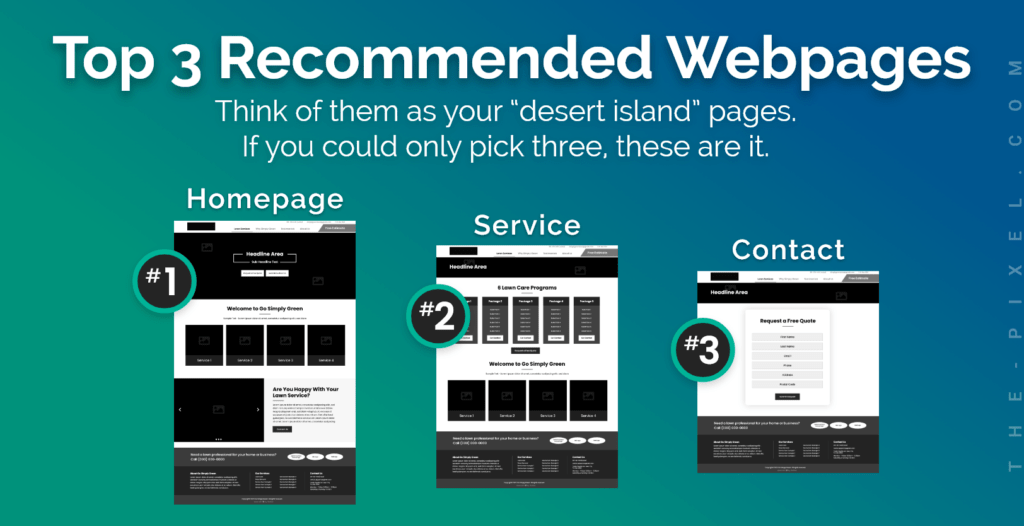 3. Have a Call-to-Action
A call-to-action (CTA) is the direction you would like users to take when visiting your site. For example, a clothing boutique might want users to browse their new arrivals and a hair salon might want you to book an appointment.
Before building your website, make sure you have a clear call-to-action in mind. This will ensure your site directs users to the pages you want them to see.
4. Set Goals!
On top of creating a primary call to action, create goals for your site! Every business is different and therefore needs a business site for different reasons. Set clear, attainable goals to keep you on track while building your site. Here are some ideas:
Build credibility
Increase orders
Drive traffic
Showcase work
Since our founding in 2008, we've created and launched many types of business websites. Over the last decade and we've learned a thing or two! That's why we're masters of our craft, let us help you build the website of your dreams – one that generates traffic, leads and conversions.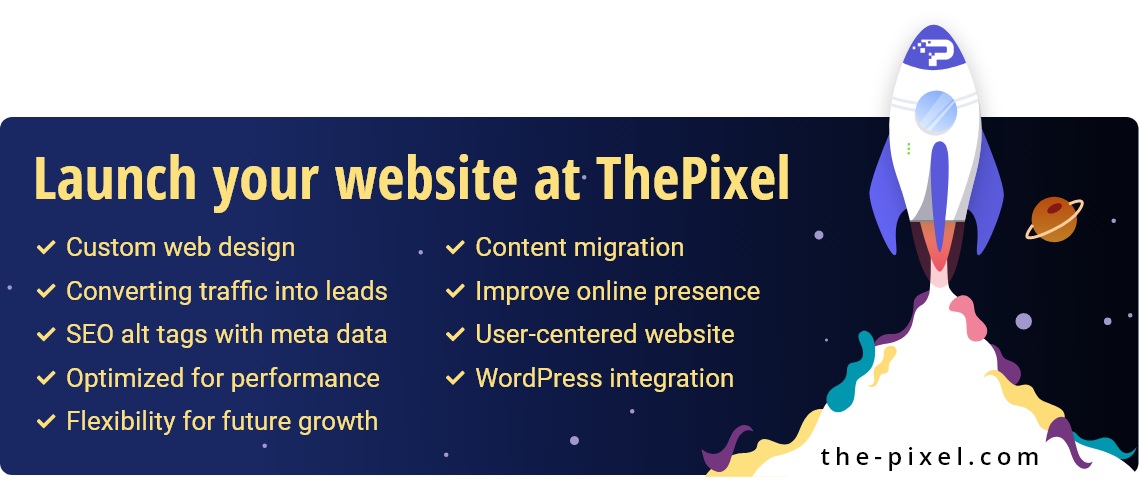 Are you ready to start? If yes, contact ThePixel and one of our representatives will guide you through the website phases and how the process works either by a Zoom Meeting or phone.