How-to Design an Excellent Website Landing Page for Your Business
How-to Design an Excellent Website Landing Page for Your Business
Designing a Website Landing Page
As the name suggests, a landing page is where users "land" once they click one of your links. If you're striving to generate conversions, you need to make a fantastic first impression each time. Landing pages are a bit different than the other webpages you've likely built for your company. They have a clear purpose: they are to get your customers to take the last step in connecting to your brand.
Landing pages are preceded by a call-to-action (CTAs). You need to entice people browsing or searching to click on your links or ads. The landing page tells them they're where they need to be after clicking. Relevant landing pages are crucial to generating more conversions to your brand.
Clear Calls-to-Action
Before your customer arrives on your landing pages, however, they're going to need directions on where to click and why they should click there. If your ad says "download our free ebook here," when they arrive at the landing page, the download link should be readily visible.
Landing pages should not be ambiguous or imprecise. Customers should be able to tell from your what your call to action is on the landing page, so make sure you meet their expectations.
Responsive Design is Essential
Responsive design is the idea of designing your webpages to "respond" to the screen or device on which they are viewed. This means considering touchscreen capability, not solely mouse and keyboard, into your functional design. Many modern web designers have adopted a "mobile first" mentality for web design considering the staggering number of mobile internet browsers.
If your landing pages are poorly optimized for mobile viewing, you're going to miss a lot of traffic. Modern consumers are tech-savvy and accustomed to well-designed websites. They more than likely won't bother with clunky, unresponsive websites for very long.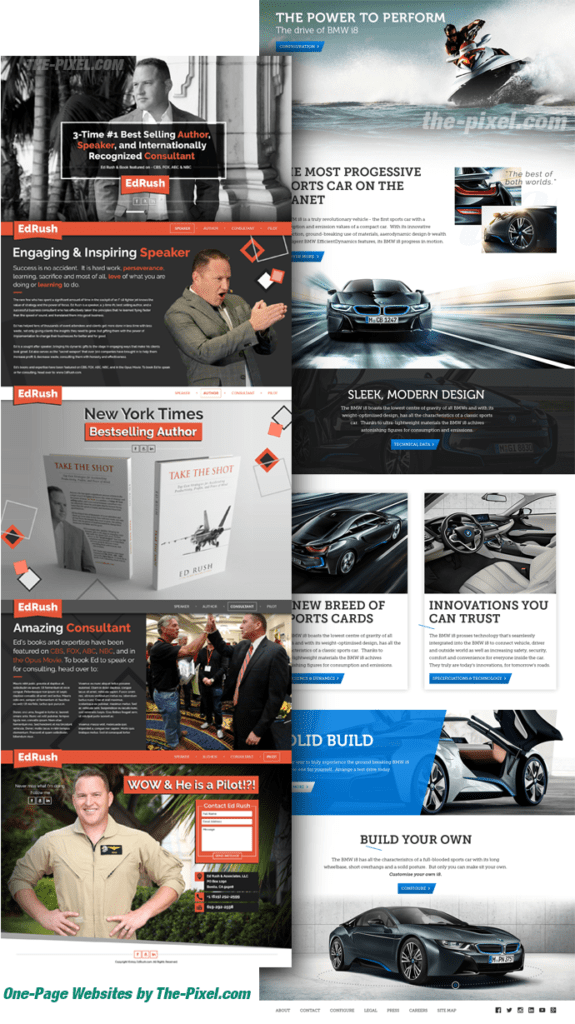 Keep it Simple but Effective
Good design should be a top priority for all of your site pages, but it is even more crucial to your landing pages. The landing page needs to be concise, clearly showing customers they've come to the right place. Overly complex or garish design detracts from your message, so keep your landing pages elegant and minimalist.
Ideally, you want to have landing pages specifically constructed for all the possible "entry points" a customer could take to engage with your company. Remember, the most important part of a landing page is relevance. When your customers click a link to your landing page, they should be able to expect what they'll find and find it easily once there.
Since our founding in 2008, we've created and launched many types of business websites. Over the last decade and we've learned a thing or two! That's why we're masters of our craft, let us help you build the website of your dreams – one that generates traffic, leads and conversions.
Are you ready to start? If yes, contact ThePixel and one of our representatives will guide you through the website phases and how the process works either by a Zoom Meeting or phone.