Building a Better Website
Building a Better Website
Building an effective website for your business
How to build a better website isn't too hard if you know what you are doing and have knowledge of the search engines. So let me tell a quick story. Years ago, I worked for someone that made the statement "any dumb***" could build a website." Well, they were incredibly wrong and somewhat right. With online website builders, you too could be building a better website like Keanu Reeves. But it won't market you or impact your businesses growth. Websites have to be both aesthetically pleasing and functional. It's hard to create something that can be used and works in the mainstream market.
If you are not familiar with this term, it's not surprising and I'll get into why in a moment. To begin the process of building a better website requires knowing about where the fold is. The main reason you don't hear about "above the fold" anymore is because of mobile devices. Most people use them rather than a laptop or desktop to use the internet to browse a website. But if your demographic is still using laptop devices to surf the web, then you should still be mindful of it. In fact, it is still there on mobile devices when a site first loads up there as well.
The fold is the area that is first seen upon looking at a website on your device before you scroll down. Most people overcompensate here and want all the options presented. But again that looks like you aren't sure what's important, and if you can't tell, then I can't either as a user. In short, keep the design simple. Don't make your users think!
There are a few things that go there that can help your users immediately understand what you do if your business name does not clearly communicate that or your domain.
Your proposition value statement
This is not your mission statement or tagline. This is where you communicate what you can do for your customer who has happened upon your website searching for help. I've visited many websites that lacked this to clear up what they do. Are they a SaaS company, or do they sell marketing? Are they an interior designer, or are they a contractor? These missing statements can cause subtle confusion with users looking for someone to help with their problem.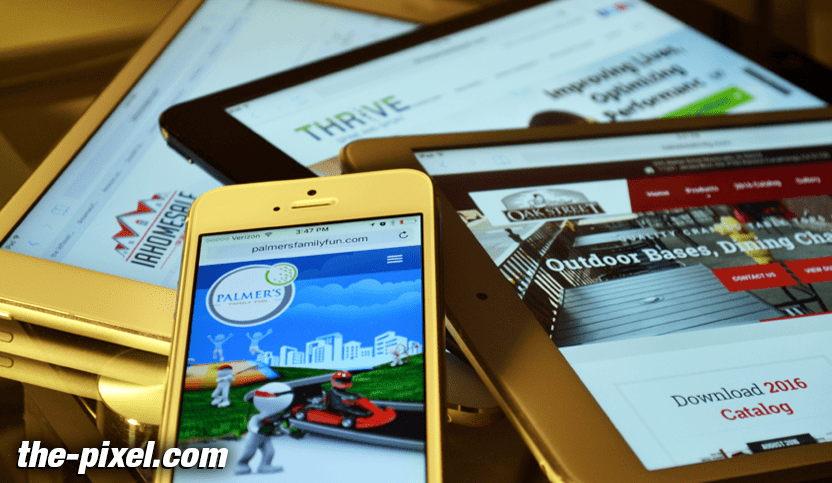 Content is crucial
You've heard content is king, and it's absolutely true. If you don't have imagery that is more than just slapping a picture on your webpage, you could lose that precious visit. This is art, graphics, or images that have been edited creatively. Along with images are your copy. This isn't simple text about you or your company. This must be planned and thought out for communicating what you do and who you are, but also for the search engines. So be mindful that if you are doing this yourself, you should consider a technical writer with SEO experience.
User experience
One of the biggest problems we find when reviewing websites are the owner's preferences, not their users' preferences. This is a tough one to get owners to let go of because they view it as "theirs";but forget that you are trying to get people who need something and it needs to"serve" them first. Which in turn, if done well, will serve you via revenue. And we all like to make more money. So listen to your UX Designer and Strategist because it's not opinion but backed by data. If there is no data, spend time collecting it. This will make for a better-organized website for users to convert to customers.
Since our founding in 2008, we've created and launched many types of business websites. Over the last decade and we've learned a thing or two! That's why we're masters of our craft, let us help you build the website of your dreams – one that generates traffic, leads and conversions.
Are you ready to start? If yes, contact ThePixel and one of our representatives will guide you through the website phases and how the process works either by a Zoom Meeting or phone.