Why Your Website Needs Personalized Content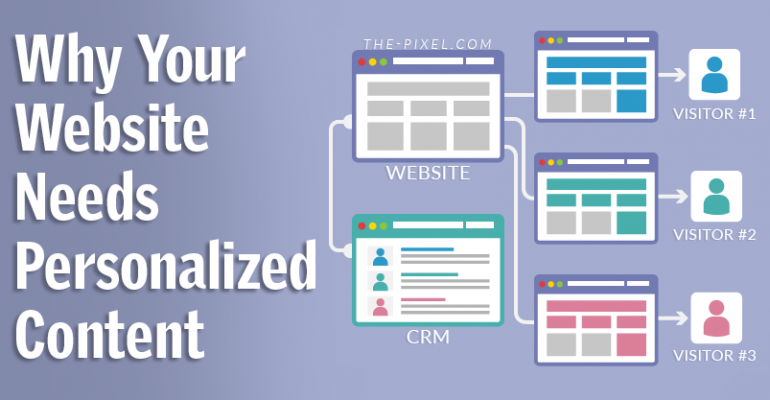 Why Your Website Needs Personalized Content
Personalizing web content is an effective way to help your business convert leads.
Everyone understands that content is king, but in reality, content is only king if it's relevant. When someone visits your website, they want to know how and why you are the right fit for them, not someone kind of like them. That is why personalizing web content is such an effective way to help your organization convert leads. In fact, according to Microsoft, web content personalization can lead to a 30% increase in conversion rates. Today we'll talk about what web content personalization is and a few tips to make it happen for your website.
For the purpose of this blog, when we say content personalization we're referring to pieces of content that only appear to certain web visitors. Personalized content is highly effective and is fun to implement.
Who, What, Where
As with anything in marketing, the first step is knowing your key audience. You want to make sure you have information that speaks to your potential buyers. For example, if you own a medical device company, CFOs and sales people may make up a majority of your visitors. With web content personalization, you can tailor your website to both a CFO and a salesperson, giving each a different offer or message when they arrive to your site—the message and offer that is most relevant to them. As a marketer, you want to know what is most relevant to the people most interested in your product. With content personalization, you can match content to personas to make your company even more relevant to what they need.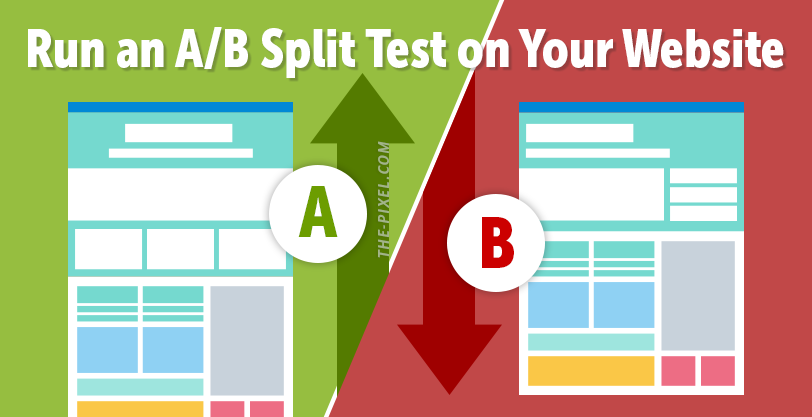 Leverage Existing Content
The great thing about personalizing content is that you can leverage existing content. There is no need to recreate the wheel; just to tweak it here and there. Let's say you have a white paper on financial trends, but you don't think it will resonate with a first-time site visitor. White papers can be long and tedious to read, and you want to hook a first-time visitor fast. A great solution might be to create an infographic or short video that contains the same content as the whitepaper, but in a quick, digestible form ideal for someone who is just learning about your business. Once that user has visited the site multiple times, read the infographic, watched the video, and is moving down the funnel, you can provide them with meatier information.
Create Segments
A big part of web content personalization is creating segments. Segments let you drill down on who is visiting you and what they're looking for. You may be a financial company, but you're going to have different types of visitors coming to your site and it's crucial to know who they are.
In the previous example we mentioned CFOs and sales teams. While these two groups may have the same end goal, they're going to have different ways of meeting that goal. When you segment content on a website, you begin to see how audiences are engaging differently and that enables you to provide them with the information they need.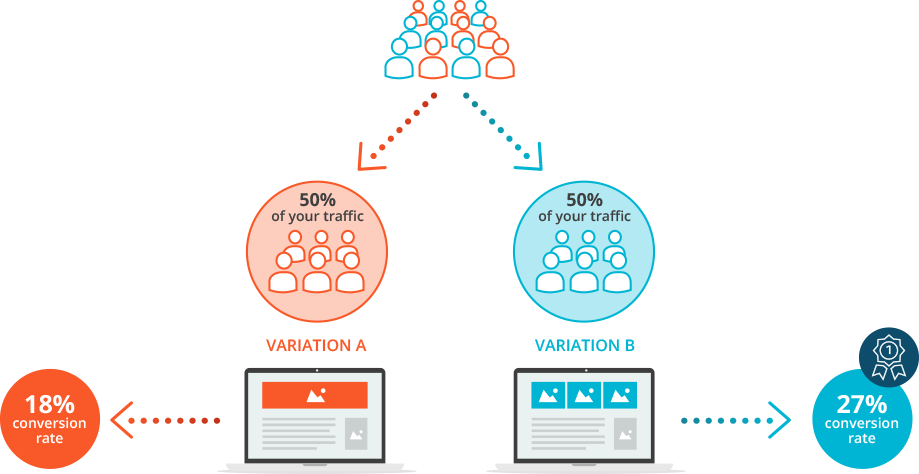 Test, Test, Test
We cannot stress enough the importance of implementing A/B split testing. You can approach content personalization in the same manner you would email or landing page testing. Split your content so that you're able to test what works and what doesn't work.
If you have a banner ad, use two different types of content, i.e. a video and an infographic, to see which your users are more likely to engage with. That will give you a better understanding of what type of content your audience needs to learn more about you, and eventually help them get down the funnel faster.
Since our founding in 2008, we've created and launched many types of business websites. Over the last decade and we've learned a thing or two! That's why we're masters of our craft, let us help you build the website of your dreams – one that generates traffic, leads and conversions.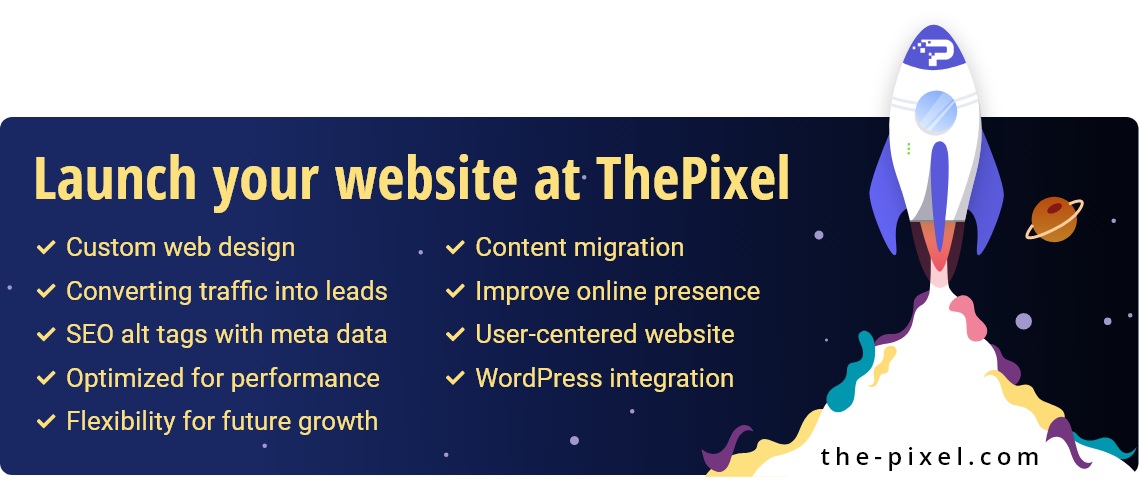 Are you ready to start? If yes, contact ThePixel and one of our representatives will guide you through the website phases and how the process works either by a Zoom Meeting or phone.