How-to Write Content That Generates Leads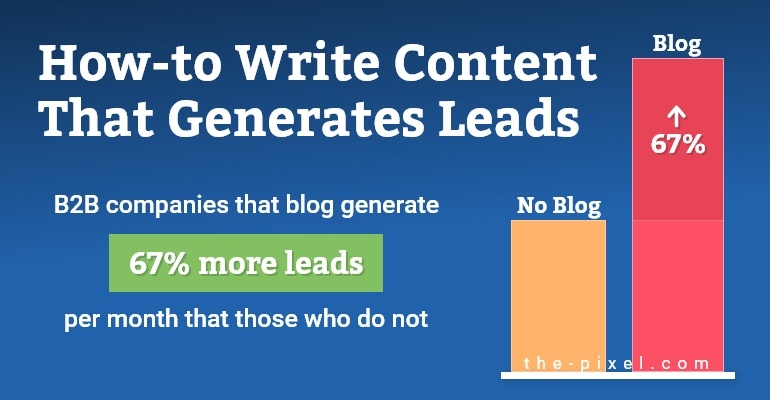 How-to Write Content That Generates Leads
Create more potential clients by the type of content you create
The success of any marketing campaign hinges on its ability to generate qualified leads for your business. In the absence of lead generation, metrics such as Facebook likes or website traffic is merely a vanity metric that does not contribute towards your topline growth. Content marketing provides businesses with the unique ability to shape their readers' opinion, nurture them as prospects and eventually nudge them towards conversion.
Identify your marketing objective
A sales cycle can be a long-drawn affair and depending on your industry, it can stretch from a few minutes to several months. Your content strategy does not have to necessarily aim for a sale. Instead, your objective should be to publish content that can take your target visitor one step closer to conversion.
Let us take the example of a business that develops marketing software for small businesses. The customer, in this case, has dozens of marketing tools to choose from. At the same time, a lot of your customers are also bootstrapped and would prefer working with inefficient free tools rather than pay for your product.
Your marketing objective in this case is two-fold. Firstly, shape your readers' opinion on why free tools don't work (and paid tools are beneficial for their business). Secondly, establish your business as an authority so that your prospective customers evaluate your product alongside the market leaders when they do choose to pay for a marketing software.
Develop a content strategy
Once you have identified your marketing objective, the next step is to design a content strategy that works for your prospective customer. A marketing software developer in the example above may want to publish case studies that compare small businesses who use free tools with those that pay for their marketing software and establish the benefits. This is partly educational and helps shape your audience's opinion on the use of paid tools to market their business. A local service provider like carpet cleaner or automobile serviceman may want to publish "how to" videos demonstrating their work. Such videos are educational in nature and also help establish the authority of the business in its respective industry.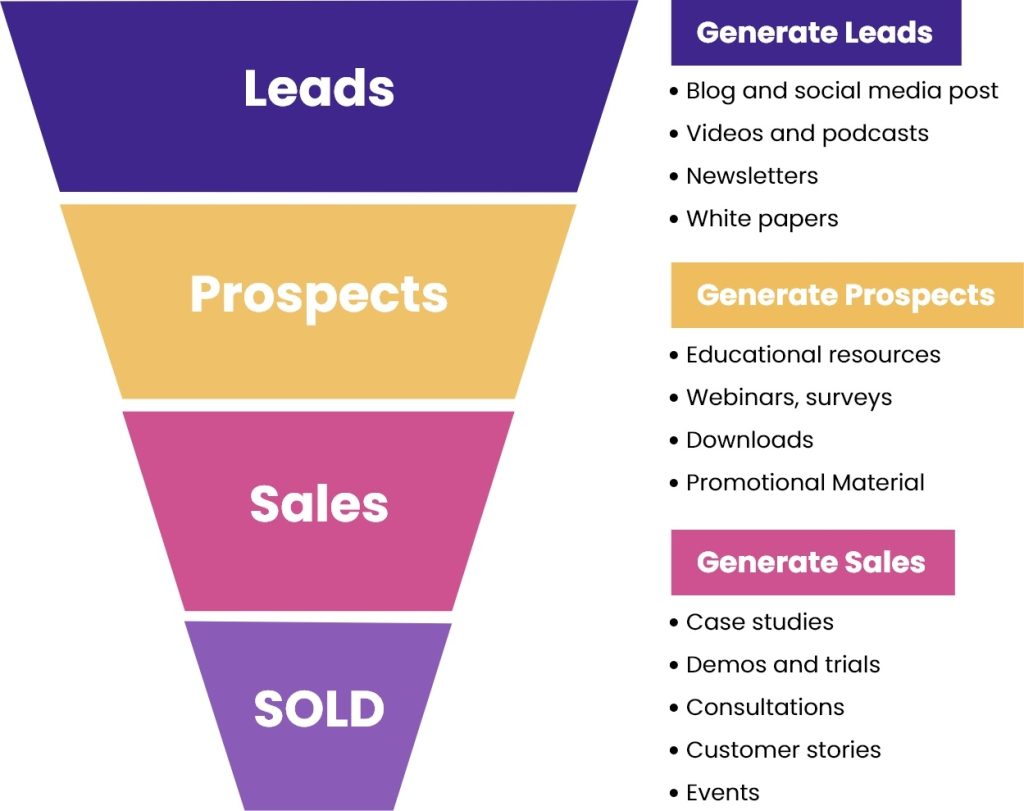 Establish the right content length
Content marketing as a lead generation strategy only works if your content is of optimal length. If your marketing objective is to get your website visitors to download your free ebook, then it is a good idea to not stretch your content and have a crisp article promoting your ebook. If your objective is to rank your blog piece on Google, then you must perform a peer benchmarking study and make sure that your article is a lot more comprehensive than what your competition has for the same target keywords. In addition to this, an industry benchmarking study will also reveal the ideal number of words that will appeal to your audience. A financial portal would have articles that are routinely over 2000 words long while there are industries where even a 500 or 700 worded piece would suffice.
The same recommendations hold true for other types of content too. A 'how to" video demonstrating your product should be properly edited to run under five to ten minutes while a webinar on an industry topic could run for an hour or more.
Prepare a marketing roadmap
As ironic as it may sound, the content you use to market your business requires marketing of its own. Make sure that the content you write is targeted at the marketing channels you shall be promoting from. Content that is targeted at the Facebook audience works well with attractive titles. If you are publishing a video, make sure to include subtitles which help viewers watch without the need for earphones. Content targeted at search engines need to have highly researched and unique material that are worth linking from other blogs and articles. Having a clear roadmap of how your visitors will come to your page will help you draft content that will work well on the relevant marketing channels.
Since our founding in 2008, we've created and launched many types of business websites. Over the last decade and we've learned a thing or two! That's why we're masters of our craft, let us help you build the website of your dreams – one that generates traffic, leads and conversions.
Are you ready to start? If yes, contact ThePixel and one of our representatives will guide you through the website phases and how the process works either by a Zoom Meeting or phone.