How-to Use Keywords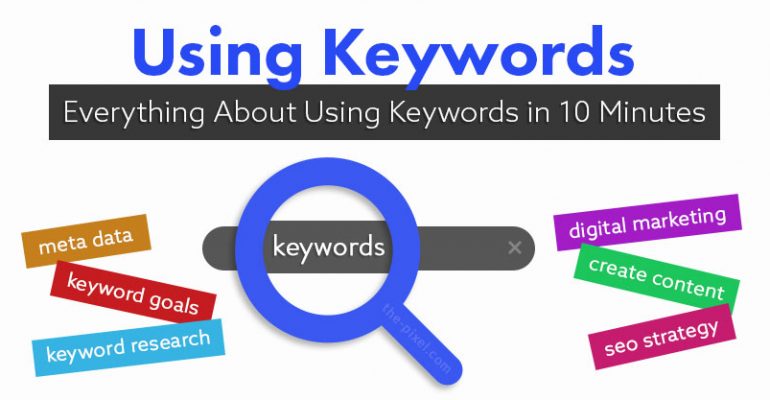 How-to Use Keywords
Everything About Using Keywords in 10 Minutes
Proper keywords are the starting point of a better website ranking, but finding the optimum ones takes some time. Local keywords, for example, tend to get overlooked quite often — which is a huge mistake, and this is just one of the examples.
For starters, you should think about the purpose of keywords. Optimally, your website should be able to increase the website visibility and attract new visitors on a regular basis.
Make Keywords Your SEO Strategy's Foundation
You should, therefore, make keywords the SEO strategy of every workflow. Each piece of content that you add or update should follow this one simple rule.
To truly brainstorm keywords, you should perform a keyword intent analysis. A thorough keyword research goes beyond the general notion of search intent. You should understand both the market and Google's search patterns.
You can start by researching average monthly searches per keyword and keyword difficulty. Once you have an idea about the search intent relevant for your brand, look into what Google favors.
There are three major query types satisfying user intent:
Transactional queries: queries featuring a call to action
Informational queries: queries that provide a direct answer to the questions
Navigational queries: queries targeting people who already have some idea on how to address the issue
Navigational queries, due to their nature, play a decisive role in visitors' decisions whether to make a purchase. Because of that, navigational queries should lead to category pages, comparison pages, blog posts, review pages or affiliate pages.
To perfect navigational queries, use specific long-tail queries enriched with modifiers that explain the keyword in more detail. Here are some examples:
Review-focused words: review, compare, best, versus
Modifiers: vegetarian, vegan, for men, for women, gluten-free
Expertise words: consultant, teacher, facilitator, guru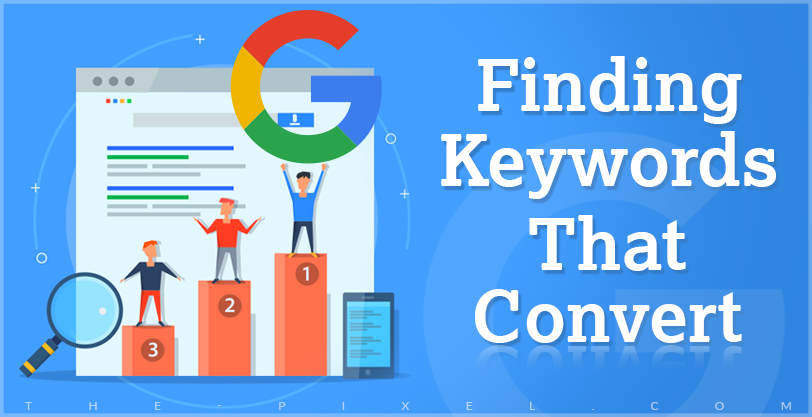 Use a Good Technique to Research for Keywords
Researching keywords should be a part of any SEO standard operating procedures. If unsure where to start, use SERPs. While researching, pay particular attention to organic listings, ads and graph results.
There are many tools that can help you get started, with some recommendations including Page Optimizer Pro, Website Auditor's TF-IDF Analysis, SEO Surfer and Cora.
The best approach would be to put yourself in the customer's shoes. Which queries would you use when looking for the products and services your brand provides?
A proper keyword research takes into account a couple of factors. It goes without saying that you should always aim to choose the keywords that explain your products and services. However, that, in itself, isn't enough. You'll also want the keywords to help your brand stand out from the competition.
The two most efficient keyword types are long-key keywords and location-based keywords.
Long-key keywords help Google differentiate between your website and competitors'. I.e., if your business sells clothes, the keyword "shirt" will just add your website to the list of competitors'. Instead, add more specific words, like "quality black cotton shirt."
Location-based keywords serve to help Google to show your site in a specific area. Hence, your keyword may be "quality black cotton shirt Civic Center."
Long-tail keywords that feature location and other specifics unique to your brand/offer are the best choice.
How to Best Use Your Primary Keyword
You should focus on primary keywords and make certain they are spread out across the text on your site. However, that doesn't mean that placing them randomly will bring the best results. Make certain to include your main keywords in URLs, the title, H1, first and last paragraphs, meta titles and meta descriptions.
You shouldn't include more than three primary keywords per page, and each page should have a unique keyword. Using the same keyword for multiple pages will confuse google. In terms of SEO, this practice is called "keyword cannibalization."
Where to Place Your Secondary Keywords
Secondary keywords play a supporting role. As such, they are not equal to primary keywords; rather, they are LSI (Latent Semantic Indexing) keywords that Google uses to better understand the content on a webpage.
That is to say, they don't have much SEO value, but they are great at supporting your primary keywords. In other words, they add context to content.
Because they serve a completely different purpose than primary keywords, you should place them where they make sense. Don't use too many of them, either — up to five should be enough.
Set Keyword Goals
As is the case with any strategy, you should learn to set goals. Equally important to choosing (and placing) just the right keywords so that your content makes sense and is not ruined by unintelligible keywords (which is, sadly, too often the case) is tracking SEO performance.
Regular audits are part of any good SEO strategy and so are updates to old content. As a general rule, it is always better to update existing content with new information than to write a whole new article on the same topic. This approach will also help you to stick with a unique keyword per page and give you an excuse to re-share the article on your social media profiles without annoying the followers who've already seen it.
Track progress by all means. All that pain with keyword research and placing shouldn't be allowed to go to waste because you're not checking goal progress.
You can use Google My Business to track your keyword performance, among other options. Some of the most useful insights will help you understand:
Where people find you on Google: total views, search views and maps views
Which queries visitors are using to reach your website: total searches, direct searches and discovery searches
Direction requests
Phone calls
The actions visitors undertake, including website visits
Photos viewed: total owner photos, owner photo views, total customer photos and customer photo views
Conclusion
As you can see, keyword research and placing calls for an integral approach. Proper goals need to be set and progress needs to be tracked continually. Content audits, links and image optimization should never be overlooked. Fine-tuning your keyword strategy is, so to speak, a lasting affair.
That's why it is crucial to brainstorm your strategy before even attempting your first keyword research. Look for best practices and keep an eye on the competition. Above all, be creative!