What Google's Latest Algorithm Update Means For Your Content Marketing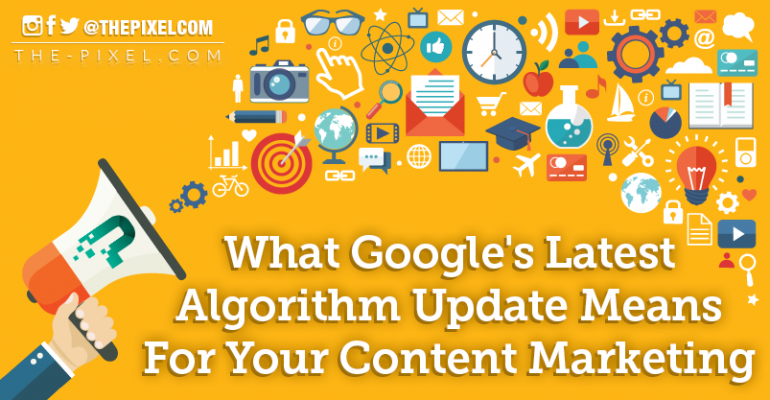 What Google's Latest Algorithm Update Means For Your Content Marketing
What Google's Latest Algorithm Update Means For Your Content Marketing
Over the past year, Google has been referring to their shift to a mobile-first index. According to many experts, it's one of the most significant changes to Google search results for quite some time.
In this post, we'll look at what the update means, how it might affect your content and SEO efforts, and what steps you can take to prevent a loss of traffic.
What is the Mobile-First Index?
Google's mobile-first index is an algorithm update that will give precedence to mobile versions of websites. If a site doesn't have a mobile-friendly version, the desktop site will still be crawled, but this could negatively impact search engine rankings. If the mobile and desktop versions are equivalent, or responsive design is used, the update shouldn't affect search rankings.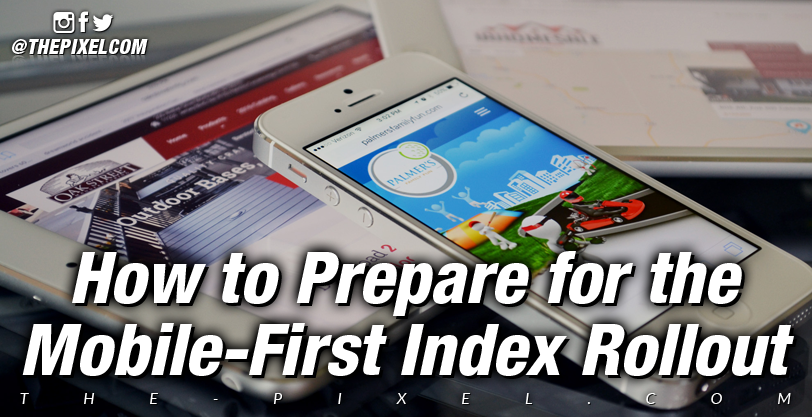 Why is It Happening?
With more than 55 percent of all internet traffic currently coming from mobile, it's no surprise that Google is optimizing its search engine for mobile users. Many websites still focus on the desktop experience, but Google wants to change this; it wants to ensure the mobile experience is as good as it can be for every consumer.
When Will the Mobile-First Index Be Released?
Gary Illyes, webmaster trends analyst at Google, stated in June 2017 that it will probably take a few years before a mobile-first index is fully completed.
In December 2017, Google announced on their blog: "We continue to be cautious with rolling out mobile-first indexing. We believe taking this slowly will help webmasters get their sites ready for mobile users, and because of that, we currently don't have a timeline for when it's going to be completed."
The change is in the early stages of testing, but it is already being rolled out gradually to websites that Google thinks will be less affected.
How to Adapt to the Mobile-First Index Update
There's no need to panic. If your website is responsive or has a mobile version that contains the same content as your desktop site, you may not have to make any changes.
The mobile version of your website will be considered the primary version for ranking purposes, but information from your desktop version may be used to help rank your site. If you have no mobile version at all, Google will crawl your desktop site, but there's no guarantee they will do this in the future.
Put simply, if you have a separate mobile site that is not identical to your desktop site, you may have some ranking issues down the line. To remedy this, use responsive design. Having a single URL that adapts to all devices is better for your audience and search engines, and it's easier to maintain.
What Should I Do If My Website Isn't Responsive?
To protect your search engine rankings, check your separate mobile site for the following:
Content. Make sure your mobile version hosts the same high-quality content as your desktop version.
Meta Data. Make sure all the main headings, alt tags, and meta descriptions are the same on both mobile and desktop pages.
Internal Links. Is the site still easy to navigate on mobile? If your internal linking isn't the same as the desktop version, it could harm your rankings.
Page Speed. This is a crucial factor when it comes to search engine rankings, and will continue to be important when the mobile-first index is live. Check out Google's PageSpeed Insights tool to uncover any problems.
Structured Data. Use Google's structured data testing tool to see if structured data is consistent across your mobile and desktop sites. Visit Google's guidelines for more details.
In Summary
If you already have a fully responsive website – which is highly recommended – your mobile and desktop pages should already be equivalent. This means you don't really have to do anything specific to prepare for the mobile-first index. Simply continue to follow the key principles of effective content marketing:
Create original, high-quality content that addresses the needs of your target audience.
Use a unique brand voice that is friendly, authentic, and free of jargon.
Use social media and email marketing to make your content more visible.
Create multiple content types and publish regularly to various channels at different times.
Make content easy to share.
Analyze the results of your content marketing and adapt your content over time.
Help users navigate your site with a consistent and friendly user interface.
Link to relevant, authoritative websites to build your credibility.
If you haven't already done so, invest in responsive design as soon as possible. In the near future, when Google's mobile-first index is fully rolled out, your business will only get the online attention it deserves when your website is fully optimized for mobile.
Are you ready for the switch to Google's mobile-first index?