The User Experience (UX) and Its Impact On Customer Experience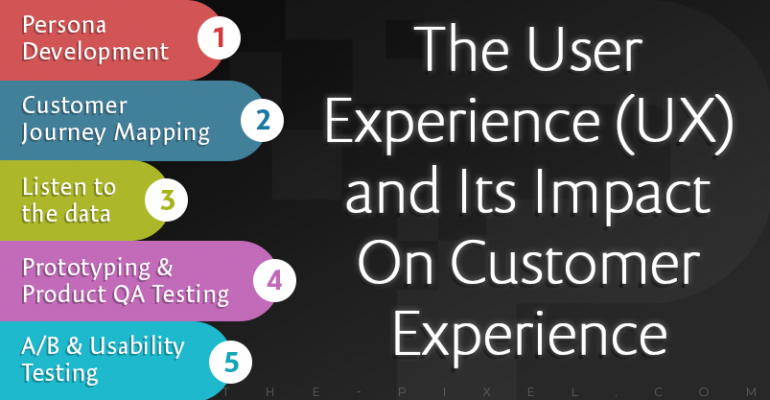 The User Experience (UX) and Its Impact On Customer Experience
Customer Experience is becoming more and more popular
In today's customer-centric world, the manner of communication has drastically changed from the perspective of 'me' to 'you'. The target audience is at the center of it. Customer Experience (CX) is integral than ever before.
Nowadays any business is a digital business, whether it is using digital solutions for managing its employees, providing better service for its clients, or gaining a competitive advantage in the market. User Experience (UX) of all these solutions play a crucial role in the customer journey and overall business success. That's why global giants like Google, Airbnb, and Amazon have already integrated User Experience into the core of their business processes. So, let's discover the philosophy of UX and the influence it has on the customer's overall satisfaction with the product and the company.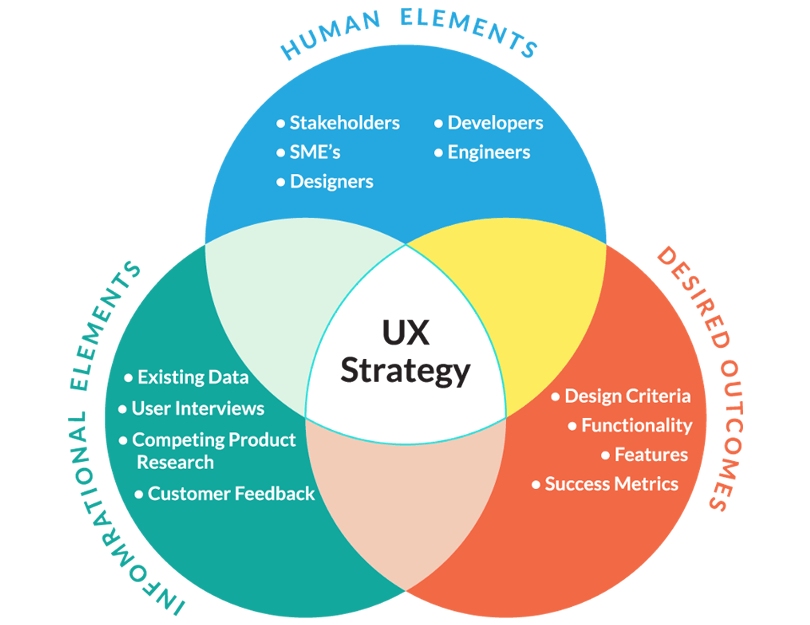 Where UX And CX Meet
User experience is a part of a wider concept of Customer Experience. It is the experience a customer has with your digital products and services. It is usually measured by bounce rate, time spent to learn how to use a product or a website, the number of actions performed, etc.
Customer experience, by contrast, encompasses every interaction a customer has with a company or a brand, including quality of customer support, advertising, packaging, to name a few. It is measured by customer loyalty and satisfaction. User experience must always be seen in the larger context of customer experience, otherwise it makes no sense even when it is really done successfully.
Let's say you have designed a user-friendly website for a retail company. You did customer research, created detailed buyer personas, mapped out the customer journey and the website eventually does perform well , and converts a number of visitors per day. But, if your warehouse isn't able to satisfy the deluge of orders and your customer support agents are not able to handle the inflow of calls, the overall customer experience turns sour.
This also works in the opposite way. If you have customers who are already loyal to your brand, the main task is not to only meet but also exceed their expectations. If your website or mobile app is clumsy and cumbersome to navigate, customers will find it difficult to use. This will lead to frustration and they will no recommend it to a friend, no matter how good your product or service is. This is exactly how UX and CX are interwoven. Discover ways to improve your user experience and usability.
Essential UX Techniques That Can Improve CX
Good UX design has a knock-on effect on the entire customer experience. Firstly, it boosts customer satisfaction, it further adds to customer loyalty and customer retention, and as a result it improves brand loyalty.
If you look at this from the customer's perspective, a company understands and meets his/her needs. Then, the company cares about the customer by asking for feedback and simplifying workflows. Finally, the customer realizes that he/she wants to buy more from the company and allows it to shape expectations.
Persona Development
Before embarking on the UX design, you should get into the minds of your customers. It is important to interview people who are actually using your product or website to gather their feedback. One-to-one meetings or online questionnaires will give you invaluable insight into your customer's needs, motivations, concerns, as well as their demographics, interests, and purchase behavior. Knowing exactly who your target audience is will allow you to tailor your UX design to eliminate any pain points they have and deliver the best experience with your brand.
Customer Journey Mapping
Once you have your buyer personas in place, you can apply them to design a smooth customer journey. You need to identify key touch points your customers have with your product or service and make every interaction as seamless as possible. The problem is that the majority of customer journey maps are created from the company's perspective. They are based on how companies think their customers behave. Instead of making assumptions, try out the customer journey yourself for each of your personas. This way, you will understand where your customer needs are not met and how you can serve them better.
Wireframing
Wireframing is the best way to implement customer-centric UX design with minimum losses. Developing a basic skeleton of a page helps priorities all the elements, while taking customer behavior's into consideration. Also, it allows you to see how things will flow across different devices and gather feedback at an early stage.
On the other hand, it helps make content development more effective. With wireframes, it is easier for writers to establish an information hierarchy and arrange content in the most consistent way.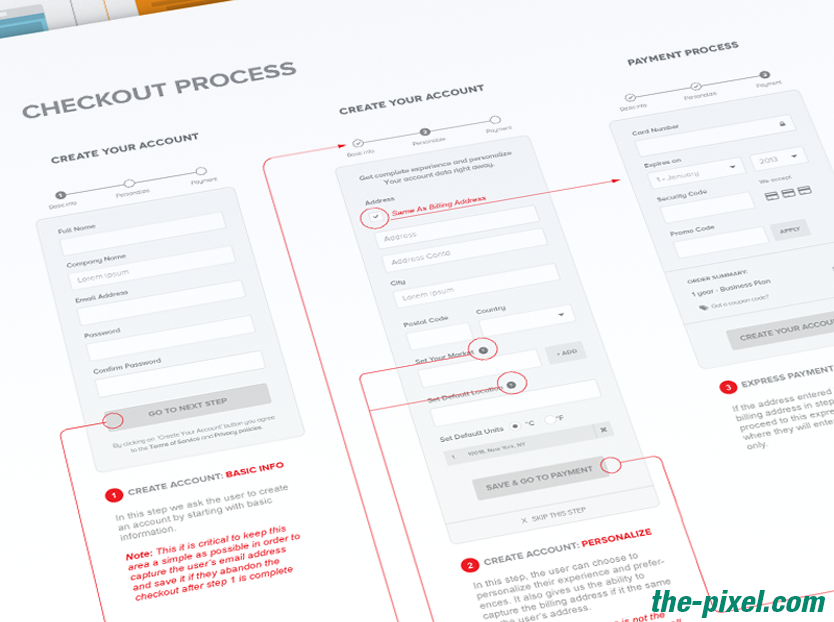 Usability Testing
This is the easiest way to evaluate your website, product, feature or prototype with real users. By performing user testing, analyzing user heatmaps, and applying A/B testing, you can easily find out the bottlenecks of your UX design and fix them even before the design goes live. Thus, usability testing is especially effective when conducted on prototypes rather than released products.
The Takeaways
User experience is an essential part of customer experience. If done right, it has a positive impact on a company's KPIs and ROI. According to the Jacob Nielsen's research, when good UX design enhances the customer experience, companies see an average increase of 83% in their KPIs. It was found that for every one dollar invested in the initial User Experience research by designing buyer personas and prototypes, businesses can save $10 in development and $100 in post-release maintenance.
Our experts at ThePixel realize the importance of UX design and see it as a dominant force in any software product development. When it comes to building a team of UX designers, you don't usually need full-time specialists on a project. It is not uncommon to extend the development team with UX designers during the certain project phases when they are indeed needed. And there are a lot of software outsourcing vendors that can offer such a rapid scaling up. The earlier you start investing in UX, the better your CX will be and the more ROI you will see on your design efforts.
Since our founding in 2008, we've created and launched many types of business websites. Over the last decade and we've learned a thing or two! That's why we're masters of our craft, let us help you build the website of your dreams – one that generates traffic, leads and conversions.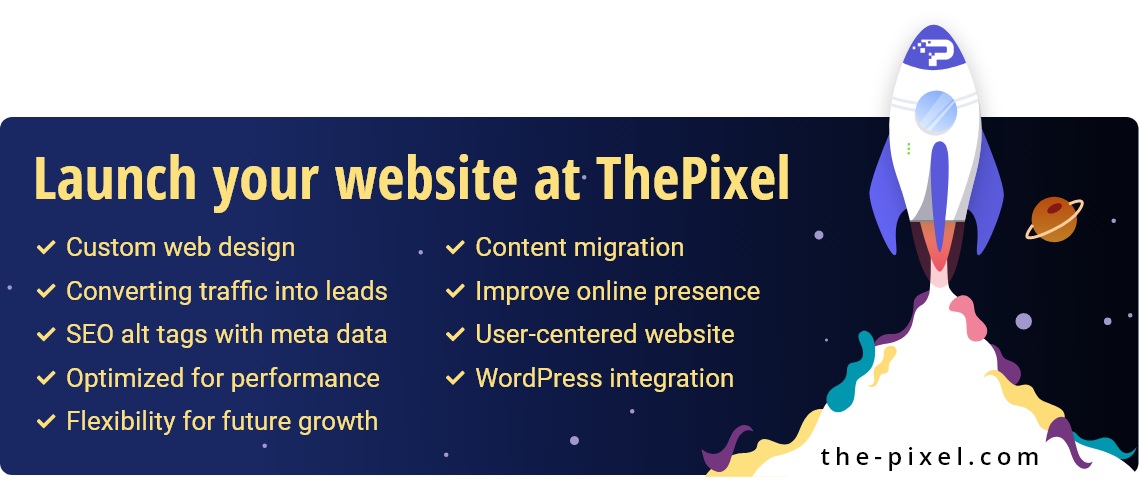 Are you ready to start? If yes, contact ThePixel and one of our representatives will guide you through the website phases and how the process works either by a Zoom Meeting or phone.