Best SEO Strategies to Utilize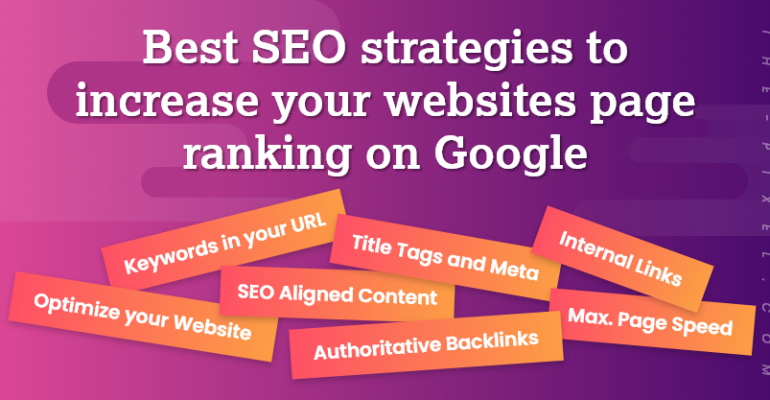 Best SEO Strategies to Utilize
Best SEO strategies to increase your websites page ranking on Google
SEO's effectiveness as a marketing tool will largely depend on your ability to make your target keywords rank well on Google and other search engines. You must strive to reach the top 10 and appear on Google's first page to achieve results. Why? Based on a HubSpot study, 75% of users only looked at their first page results during their search.
1. Use keywords in your URL
A well-structured URL increases your content's visibility to search engines and your visitors. Creating an excellent URL makes it short, easy to read, and includes your primary keywords. You should also avoid using stop words to make it concise and to the point.
2. Optimize your website to satisfy your users
Google puts a premium on the quality of user experience in its website rankings. Make sure your pages are responsive to ensure your visitors' satisfaction and improve your reputation with Google.
Some of the strategies to optimize your website include achieving excellent page speed, eliminating intrusive popups, and using subheadings, screenshots, images, and videos in your content. Also, utilize white space to improve the readability of your content.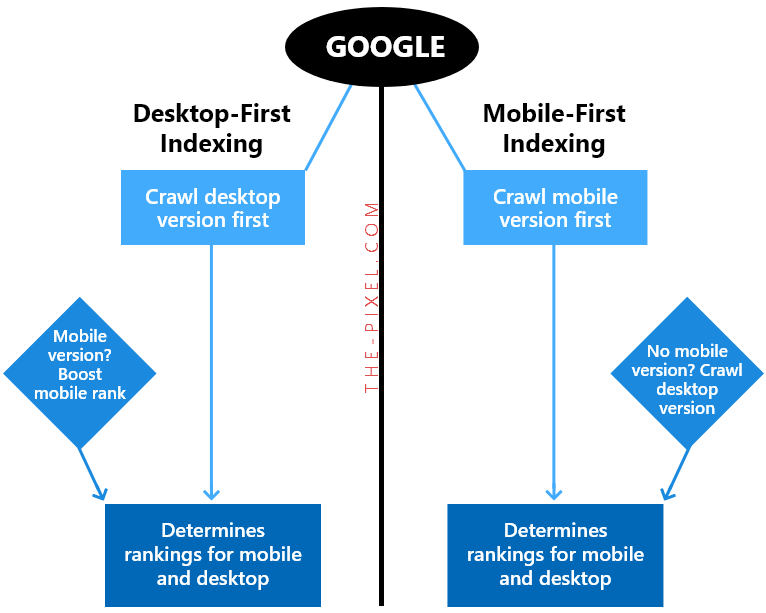 3. Develop content that aligns with search intent
To increase your content's visibility with Google, align it to search intent or user intent. To achieve this, familiarize yourself with the types of search intent and use the right action words when writing your content. The common types of user intent are navigational, informational, commercial, and transactional.
In navigational intent, the user's motive is to look for specific apps or websites, while in informational, the aim is to look for particular data or information. In commercial intent, the user is looking for a product or service, but with no decision yet. In transactional intent, the goal is to purchase. When creating your content, always remember to align it with the user intent.
4. Create interesting title tags and meta descriptions
Google's algorithm gives importance to a content's title tags and meta descriptions during the search. The title tags directly impact your content's visibility during search queries, while meta descriptions can affect click-through rates (CTR).
When creating your title tags, make them concise but descriptive. You should also include your target keywords and should match them with search intent. Also, refrain from using the same title tags and avoid keyword stuffing.
When writing your meta descriptions, keep them to a maximum of 160 characters, and they should reflect the main topic(s) of your content. Also, make sure to create a unique meta description for every post, use action-oriented words, and include your target keywords.
5. Utilize optimized images
Images can help increase your website's overall appeal and visitors' user experience. However, if not done correctly, images can adversely affect your page loading speed and user experience. To achieve the best results, you need to optimize your images.
To optimize your images, you should use JPEG or PNG image formats, compress them to speed up loading, and include an alt text to make them visible to Google. You can use free tools like ImageOptim, ShortPixel, and TinyPNG, to compress your images. You can also use the lazy loading strategy for non-critical pictures and videos to optimize page loading time. You can use the free tool a3 Lazy Load plugin to lazy load your videos and images.
6. Write long-form content
Another best practice for SEO is posting long-form articles (3,000+ words) on your website. Based on a SEMrush study, long forms perform better than others on Google's ranking. In the study, long-form content shares, traffic, and backlinks are higher by 400%, 300%, and 3.5% than average-length articles, respectively.
When writing long-form content, you should use target keywords that balance keyword difficulty and search volume. Use long-tail keywords and mid-tail keywords strategically to reach your target customers.
7. Use authoritative backlinks
Another critical factor used by Google in ranking web pages is backlinks. However, backlinks from spammy websites can hurt your rankings. To avoid this, make sure to build authoritative backlinks for your site.
An effective strategy to get high-quality backlinks is by investigating and copying your rivals' link building techniques. You can use tools like SEMrush's Backlink Gap Tool to examine your competitors' backlink profiles and create a plan to steal their authoritative backlinks.
8. Include internal links
Internal links play a crucial role in improving your Google ranking if appropriately used. These links create an information hierarchy for your site and inform Google about the topics of your content. To optimize your website, link your low performing pages to the top-performing ones. Make sure the top-performing pages are relevant to the content you are linking to.
To test the quality of your internal links, you can use tools like SEMrush. These tools can help you identify and resolve the internal linking errors on your site.
9. Maximize your page speed
A nonresponsive page may frustrate your users and compel them to leave your website. To avoid this, you should optimize your page loading speed to satisfy your users. To check your speed, you may use free tools like GTMetrix and Google's PageSpeed Insights. These tools will also recommend strategies and fixes to speed up your page's loading time.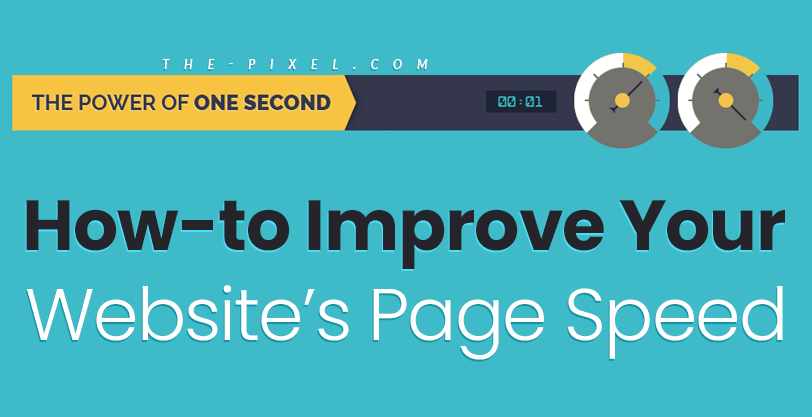 Aside from compressing your images, there are other techniques you can use to optimize your page speed. These steps include deleting unimportant plugins, enabling browser caching, and reducing server response time. You should also eliminate redirects and minify JavaScript and CSS files. Moreover, make sure your web page works well on mobile devices.
In Conclusion… Your SEO campaign allows you to engage with your audience and prepare your business for years to come. Incorporating the SEO best practices in your campaign will increase your pages' visibility to a high number of users.
Our SEO experts can create your SEO campaign and strategies.
Since our founding in 2008, we've created and launched many types of business websites. Over the last decade and we've learned a thing or two! That's why we're masters of our craft, let us help you build the website of your dreams – one that generates traffic, leads and conversions.
Are you ready to start? If yes, contact ThePixel and one of our representatives will guide you through the website phases and how the process works either by a Zoom Meeting or phone.