3 Basic SEO Services That Boost Visibility for Your Site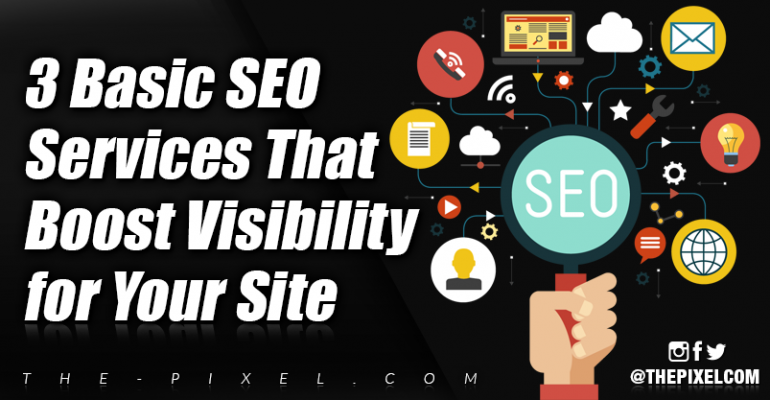 3 Basic SEO Services That Boost Visibility for Your Site
SEO is necessary for business websites
As search engines further entrench themselves as the central forum for our online activity, SEO has moved from an online marketing advantage to an online marketing requirement.
Simply put, SEO is a necessary business process for firms that depend on online activity for business. In fact, small businesses should use SEO a guiding framework for formulating their overall digital strategy.
Complex SEO strategy requires ample resources, time, and investment, obvious barriers to entry for small and growing companies. However, there are crucial and basic SEO services that can be implemented in-house to help establish a respectable digital presence.
This article focuses on three efforts in particular that allow for small and growing businesses to gain digital exposure through search and build a solid base for SEO strategy:
On-site optimization: Meta descriptions and keyword optimization
Content: company blog and content marketing
On-Site Optimization: Meta Information and Keywords
On-site optimization describes a broad range of tactics that optimize sites for search engine rankings using on-page adjustments. Two particular forms of on-site SEO services, meta descriptions and titles and keyword research and optimization, can easily be done in-house and have a substantial impact on a company's search ranking.
Meta Descriptions and Title Communicate Services & Value
Meta descriptions and titles display basic information about your company through the actual listing that appears for your site for search queries. Through meta descriptions and titles, your company can inform consumers about their services and value without requiring them to actually click through to your site.
For example, consider the following meta title and description for Champions, a hypothetical sports apparel shop based in Cedar Rapids, Iowa.
Meta Title: Champions-Brand Name Sporting Goods and Apparel in Cedar Rapids, Iowa
Meta Description: Shop Nike, Adidas, Under Armour, and more top brands at discount prices in our flagship Champions location in Cedar Rapids, Iowa.
Based on the meta information for this search result, searchers can learn the following about your company.
You sell sporting goods and apparel
You are located in Cedar Rapids, Iowa
You sell familiar, brand name apparel at discount costs
Keyword Research Directs Strategy
Before optimizing your site for a particular keyword, you should research the most valuable keyword phrases to optimize your site for. There are a bevy of free online tools that your company to use to research keyword terms, like Google Keyword Planner, Ahrefs, and Moz.
Research keywords based on their value, not purely volume. Just because a key term search volume is particularly high does not mean it holds the most value for your firm. In fact, it probably means that key phrase is more competitive. Given this scenario, a young firm with fewer resources should target valuable terms with lower search volume to have a better chance at competing for top search placement.
A Content Strategy Should Include a Blog and Content Marketing
Content needs to be a focal point of your SEO strategy. The primary vehicles for your content are assets are your website's blog and content marketing. While writing blogs for your website or someone else requires time commitment, the returns are worth it.
Company Blogs Demonstrate Company Knowledge
Your website needs to have a blog, and you need to pay attention to it. A company blog that features high-quality content helps to curate thought leadership for your company in your industry, which in turn draws people to your website to learn and follow your insights. Driving traffic to your website through your blog signals to Google that your website is worth displaying as a top result for a given subject. Having a blog also allows you to organically discuss your target keywords without raising alarms about keyword stuffing (if done correctly).
A blog offers benefit beyond SEO; it provides a human element and air of expertise to your site by demonstrating that you understand your business and are confident in communicating your knowledge.
Content Marketing Provides Targeted Link-Building
Content marketing provides a similar opportunity as blogs in establishing thought leadership on a target keyword or topic. Content marketing also presents an opportunity to place links back to your website, which draws traffic and acts as an endorsement to Google that your website is relevant to a target keyword.
Content marketing, in particular, gives your company an advanced degree of control over where and how links are placed back to your website. Link placement, though, like keyword optimization, is a balance. Do not stuff links back to your website in your content. Make sure that your linking is seldom and natural.
Social Media Creates Opportunities for Increased Traffic & Exposure
Social media is a marketing requirement. Your company needs to operate and maintain social profiles as extensions of your brand. Active social media improves a website's SEO through driving traffic, creating opportunities for search results, and increasing brand awareness.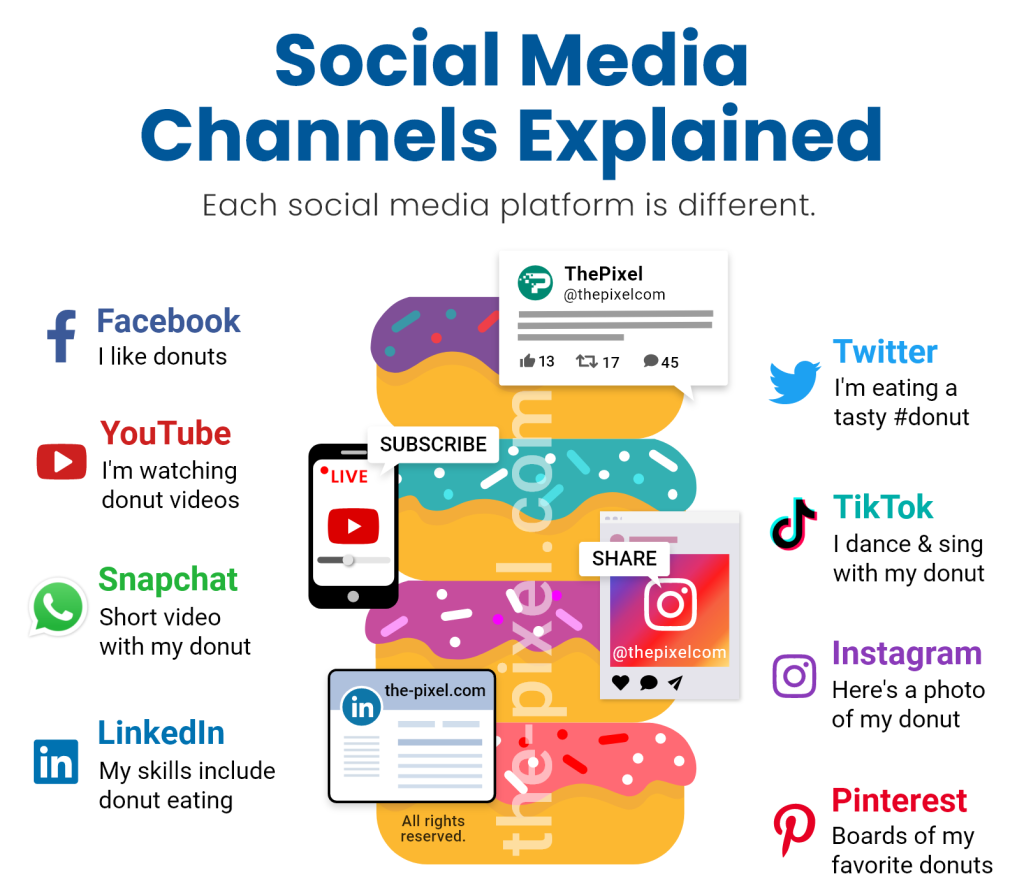 The more followers and engagement you drive through social media, ideally the better reputation you create for your brand. Name recognition and brand respect are massively important for establishing positive customer perception, which in turn increases traffic and attention your website receives.
Social media can start this positive feedback loop, which ultimately helps your site's SEO.
Since our founding in 2008, we've created and launched many types of business websites. Over the last decade and we've learned a thing or two! That's why we're masters of our craft, let us help you build the website of your dreams – one that generates traffic, leads and conversions.
Are you ready to start? If yes, contact ThePixel and one of our representatives will guide you through the website phases and how the process works either by a Zoom Meeting or phone.