Content Management Systems
Content Management Systems
WordPress Development, Bug Fixes and 3rd party CMS Integrations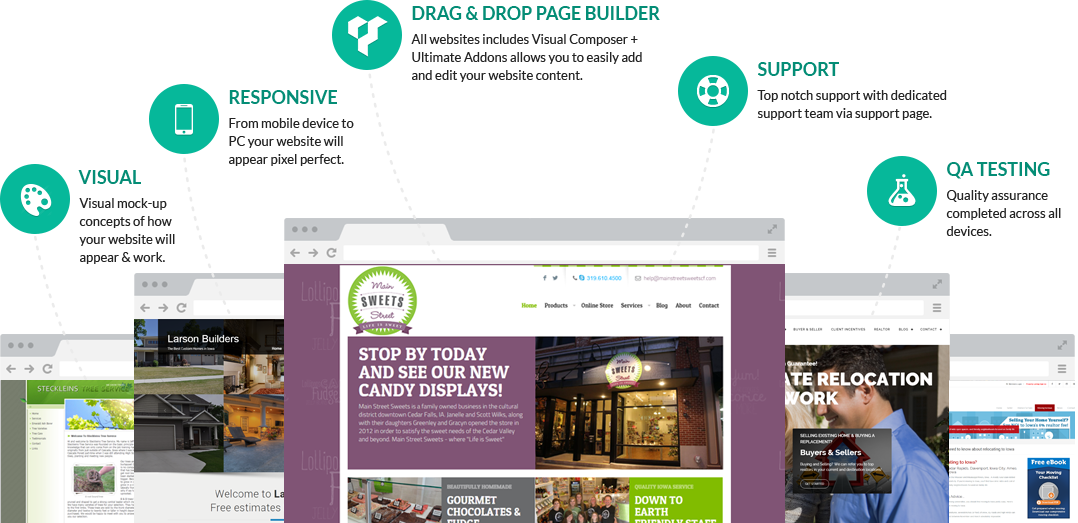 Multi-User Capacities
Do you have a team keeping your website running? As an administrator of a WordPress site, you can establish multiple users and assign different roles to different individuals.

Powerful CMS
While WordPress provides a powerful option for small businesses, many big brands have tapped into the power of WordPress. Companies like Sony, Mercedes-Benz, Harvard University and Reuters are using WordPress.

Easy to Use
One great advantage of using WordPress is it is user-friendly, intuitive and easy to learn. With WordPress, updating content and adding new pages, images or blog posts can be done quickly.

Safe and Secure
With the popularity of WordPress, there is no question that it is a regular target for hackers. WordPress takes the security of its users very seriously and constantly updates its software to prevent potential threats.
Ignite Your Growth
Our website-specific services include